Right now, every business needs to be online. And content marketing should be an important part of your business, not just to survive, but also to get more potential customers and be the best out there.
But it's not just writing something and rolling it out online. It's not a walk in the park.
As an explainer video company, content marketing is a crucial part of our digital strategy. And I have to admit that it has been really overwhelming and tough for us recently.
Our team consists of creative writers, copywriters, designers (of all kinds), project managers, marketing strategists and every other designations (in a creative agency) you could think of. Staying organized and keeping up with several different tasks was a tough nut to crack.
But that was until we found CoSchedule. (We call it – "The Superhero Tool".)
What Is CoSchedule?
It's not just something, it's a lot of things.
Simply put, it's a marketing calendar and tool that'll help your business to be totally organized. But how? Watch this video.
I guess the video explains a lot. But I'll just round it up for you.
What Can CoSchedule Actually Do?
Content Marketing: Be it any kind of content, you can make the process into segments and tasks. You can even write and save drafts within the app.
Social Media Marketing: Automate your social media posting effectively. (This is gold!)
Collaborative project management: Manage all your marketing process with just one tool. Doesn't it sound good? And it's faster too.
Managing you blog: You can also plan, create and publish all your blog content directly from the CoSchedule app.
Like I mentioned before, managing an awful lot of different tasks and keeping up with the process was getting tough for us. The deadlines were getting scary and the team was confused.
It was simply because we weren't organized and we didn't have the right tool for it.
 So, How Is CoSchedule Helping Us?
A Marketing calendar is exactly what we needed! And CoSchedule gave us more than that.
Now, our team can easily work collaboratively and track the progress.
We create different types of content. Blog posts, infographics, gifs, whiteboard videos, 2D animations, emails, you name it. And the process of each different types are almost the same. It's just the topic and content in it that are going to be different.
And that's where the 'Templates feature' comes in. It lets you create custom templates that you can easily add to new projects.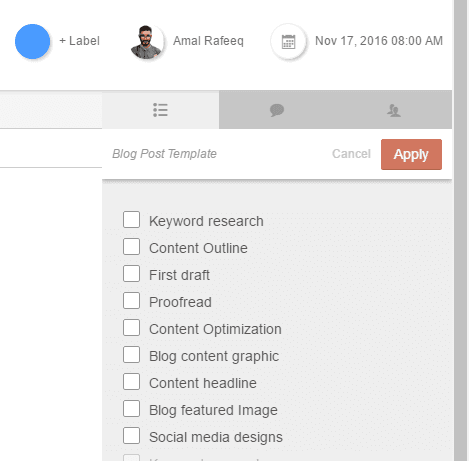 The drag and drop feature and the user friendly interface is a relief for our employees who aren't much of tech savvies. (I love playing around with the calendar when nobody's looking. It's so fun 😀 )
Not just blog posts, but social media content can also be scheduled. And the best part? CoSchedule analyses and will figure out what's the best time to post stuff on your pages by analyzing the data.
This helps us to roll our posts out and bring in higher traffic & user engagement.
Deadlines aren't really scary as it sounds. In fact, they keep you aware of the goals you need to meet and make you more productive. With CoSchedule, our team is now able to get things done even before the deadline. It's workflow at its best.
Within the projects, it lets you assign tasks to your team members. With people from different departments in each projects, things are getting way easier for our project managers.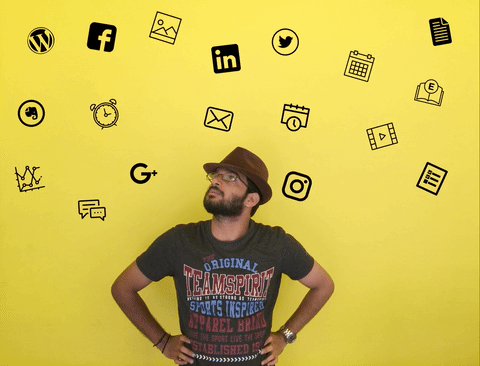 I'm not much of a Google Docs fan. I'm used to Evernote for years. And CoSchedule lets you integrate other apps like Evernote (& even Google Docs). Yippee!
And then, there's the WordPress integration.
CoSchedule's WordPress integration is its best feature. It lets you plan, assign tasks, create content and publish it to your website from one place!
Why You Need CoSchedule For Your Business?
Nobody likes checking emails all the time and running around the office to keep track of the projects.
It helps you say goodbye to complex spreadsheets and shitty project management apps that doesn't even work for real.
No more miscommunication within the team!
Get things organized and have an effective workflow.
Effective social media content scheduling. (Ah, the relief 😀 )
Over To You.
There's no doubt that CoSchedule has doubled our team's productivity and workflow management. We're loving it. And if you're also looking for the same to happen in your company, click on their logo below.