If you have seen the movie Moneyball, you probably realized that statistics is an important tool for success and can be applied almost anywhere.
In the movie, Brad Pitt and Jonah Hill use player statistics to buy players who were undervalued in baseball.
From being huge underdogs; near close to bankruptcy, they eventually go on to build a championship team.
If you believe your company is an underdog in the digital marketing game, I have news for you. You too can build a championship website using analytics. And it all boils down to one magic number – Bounce Rate.
So what is Bounce Rate?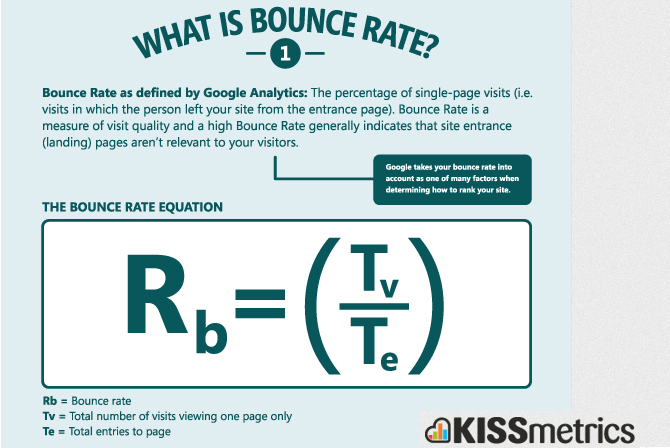 It is the percentage of visitors who enter the site and then leave ("bounce") rather than continuing on to view other pages within the same site.
A high bounce rate indicates that a high percentage of visitors are leaving without exploring your website.
Does this mean that they found your website so uninteresting and irrelevant that they didn't bother to read the other pages of your site?
Well, not necessarily.
Is Bounce Rate really a bad thing?
Depends on what your specific page goals are.
Let's say that all you want to do is inform your customer about your services. Your landing page contains all the required information and maybe the objective is to make the visitor call your 1-800 number. You would have a high bounce rate, but that's not really so bad as long as the phone keeps ringing.
But if you are a website that is dedicated to high quality content, the scenario is a little different. You want your visitor to browse through the other contents as much as possible right? Well, a high bounce rate is definitely a bad thing in this case.
What information can bounce rate give you?
So how does bounce rate data actually help you?
Well, you can use it to generate some very useful insights about your website. Google Analytics can help you with this by giving you bounce rate data for your overall website as well as for individual pages of the website.
How to make sense of the bounce rate data:
It indicates which web pages need to be improved. In Google analytics you can find out which webpages are getting high page views but high bounce rate at the same time. By improving, these-the pages that drive the most traffic will send the most visitors throughout your website
Web pages with low bounce rate can be used as a standard for ways to keep visitors on your site longer
Once you have sorted your web pages by bounce rate, you can now get information about traffic sources and keywords. These give answers to vital questions like:
What kind of visitors stay longer on my website.
Which keywords are making visitors want to continue browsing your site based on the landing page content.
Similarly, you can use Google Analytics to try to link other data to your bounce rate. Find out how location, browser types, and social media engagement affect relate to your webpage's bounce rate.
How to reduce bounce rate?
Now that you've understood why a low bounce rate is important, the million dollar question is – How do you reduce it?
1. Make your webpage more readable
It's not enough that you have quality content on your webpage. It has to be presented in a way that can be easily read by your visitor.
Remember with written content- less is more.
Be sure to use large headings, break down your content into little chunks and make use of visuals and infographics wherever possible.
Your visitor is more likely to skim your content than read it word by word. So offer only the cream! If you really need to provide more information, place a CTA redirecting your visitor to another page!
2. Well placed CTA's with clear and actionable language
If you want your visitor to view more of your website, you need to direct them. The visitor is blind to the hidden treasures of your website. Take their hand and guide them.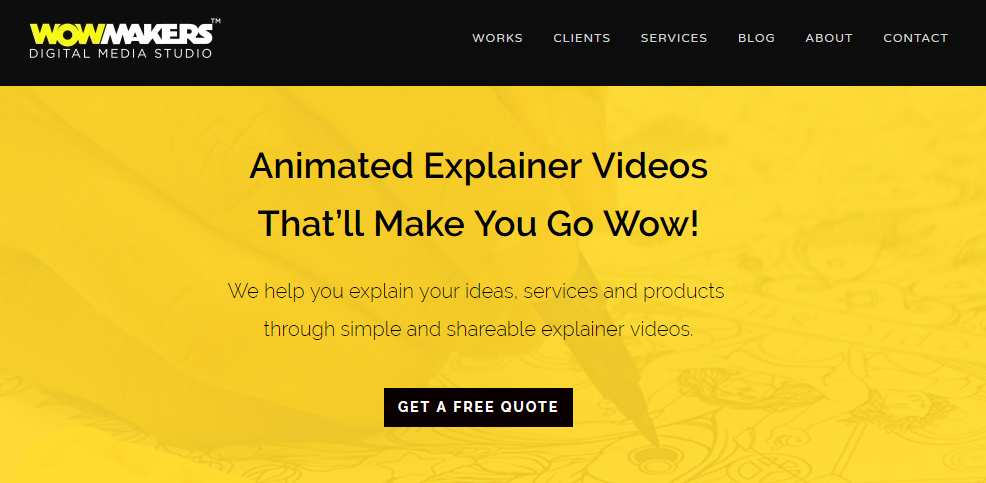 You are most likely to lose your visitors attention in the middle of a web page. So keep CTA's and links to redirect your visitor to similar or relevant content.
3. Include videos within your website
Videos have great power to send your message clearly and effectively. A visitor would much rather be interested in viewing a short video of your content instead of reading the same.
Additionally they help you in SEO rankings and visitors will find it easier to understand and connect with your business.
Explainer videos are the hottest new trend in content marketing today. An explainer video can be used to explain a product, business or instructional video in a crystal clear manner with the added advantage of being entertaining to watch as well.
(We provide SEO services for promoting YouTube videos)
4. Links to other web pages
If you want to keep your visitor hanging around your website, you need to give him a reason to.
Links to other similar content is an effective way to direct and retain your visitor on your website.
Or if you do not have similar content, you can always use the old "If you liked this, your gonna love this.." strategy.
Links can be internal to your website, or external to webpages of other websites.
While quality external links can help you in SEO rankings, It's counter productive if your goal is to reduce bounce rate.
5. Easy Site Navigation
Nobody likes a site with poor navigation or a slow loading landing page. This almost always lead to a bounce.
You can have the best and most relevant content for your visitor, but if there is any reason for a poor user experience, you can be sure they are going to bounce. The reason being there is always going to be another website like yours, just a Google search away.
Add a site search bar to help your visitor navigate to exactly what they are looking for. Or better yet include an explainer video on your landing page clearly explaining how to navigate through your website.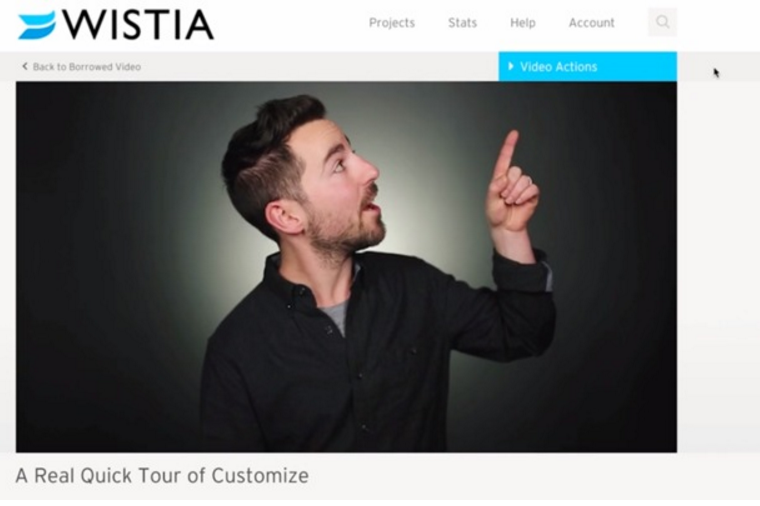 As shown above, Wistia explains the different elements of their website through an explainer video. The important elements of the website are actually pointed to in the video so you know exactly how to navigate the website.
So in a nutshell, bounce rate is all about retaining your visitor on your website by navigating him to other pages. And you can do this by
Increasing user experience
Make the user take action through strategic CTA's
Provide links to other pages of the website
Make your content simple and worth reading
And that's it! Leverage this magic number to build your championship website.