Here is the latest interview conducted by Creative Gaga with WowMakers about the latest Animation trends of 2019.
Creative Gaga: What were the animated graphics trends used in 2018? Please elaborate with a few examples.
WowMakers: 2018 was a phenomenal year for animation and motion graphics. As always, a vast majority of the newest trends in animation and motion graphics are based on cultural trends and the current zeitgeist. In keeping with the same, there was a noticeable shift away from minimalism. 2018 was filled with numerous videos that embraced being big and being loud.
It was along the lines of the 'Bigger is Better' philosophy or the 'Go Big or Go Home' philosophy. Videos were made in such a way that viewers would never take their eyes off of the screen. The text was bigger and bolder than ever, constantly changing and creating new text out of the shells of the old.
Together with videos that had fast cuts and rapid edits, bright pop colors and neon moods and color gradients, this 'In Your Face' attitude permeated all forms of visual media far beyond animation and motion graphics. This also included using effects that made the video stand out more, look cooler, and reel the viewer in.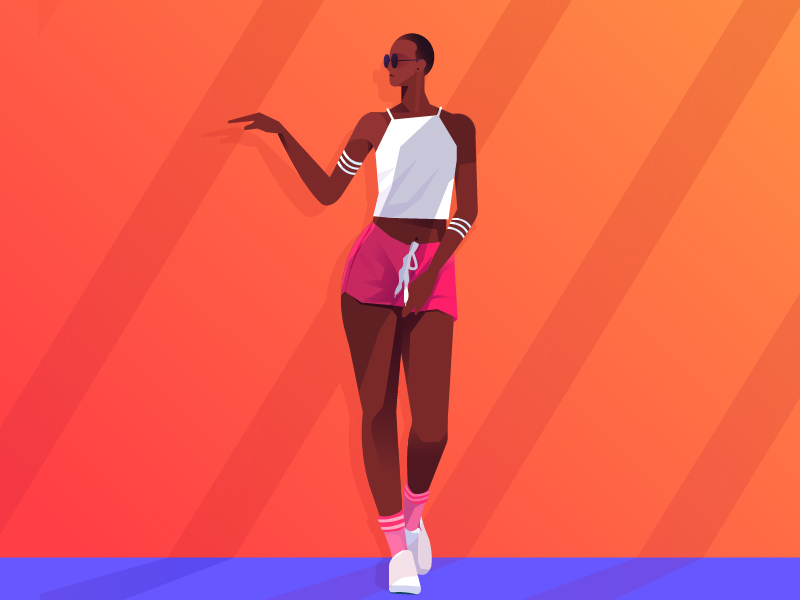 Vertical viewing and videos for the same rose in prominence as mobile platforms recorded the most screen time. This meant everything that was on the phone and a big chunk of this can be attributed to things like Insta-Stories, and pretty much other social media sites that used a lot of animation and motion graphics. A big and probably the most important change for creatives was the increased use of Adobe After Effects for a lot more animation as it now had a lot of flexibility. This meant that After Effects was on the verge of becoming the one-stop destination for everything related to Animation and Motion Graphics capable of creating fluid animation and superb motion graphics with its newly updated properties. Animation that was earlier only possible on Flash was now easily done on After Effects.
One of the biggest and most popular effects was the 'Glitch effect', where the character, object or the entire video looked as if it was glitching. This first started out in photos and videos where the effect could be created using Adobe Photoshop and Adobe Premiere Pro respectively. Once this was established there, bringing it into the field of animation and motion graphics ensured there was no limit to one's imagination to get creative with the effect! It was also a trend that incorporated elements of the past (think old scratchy-signal TVs) and the future (think any sci-fi movie), and that is what helped people embrace it so much more. It also helps that it looks incredibly cool when employed well.
Another effect that was wildly popular but has been around for a while, was 'morphing'. This meant characters and objects that morphed into one another creating the illusion of a seamless transition that looked almost magical. Morphing was another popular trend because of how beautiful it looked on screen. And also because it was to implement in almost any situation increasing it's flexibility and therefore use.
Some of the other motion graphics and animation effects and trends included Liquid Motion, Layered Typography and Mixing 2D and 3D among others – overall, a very good year for us creatives!
Creative Gaga: With animation rolling its way in almost all fields, what trends can be expected in animated graphics in 2019?
WowMakers: 2019 is going to be an absolutely amazing year in relation to animation and motion graphics. Simply put, every year usually builds on the momentum, innovation, and technology of the previous year, and if we follow the trend over the past few years, animation and motion graphics has been growing by leaps and bounds year-on-year. That being said, let's take a look at some of the trends we can look forward to in 2019.
Courtesy: Atlassian
While a lot of the trends from 2018 will flow into 2019, VR/AR would be up there right at the top. Animation and motion graphics in a VR and AR setting opens up a host of different possibilities and increasing the scope for imaginative ideas that could work wonders on immersive platforms. Automation is another big step that signals good things for the industry. This also enables flexibility for animation and motion graphics in apps without compromising the code and weighing the app down. 2019 would also see animation accessible to everyone, with a host of online, desktop and mobile apps that offer a whole suite of plugins and platforms for everyone from beginners to experts. Animation and motion graphics will also have to adapt to multiple platforms without losing its core message. A video that can do that would be at the forefront of its marketplace.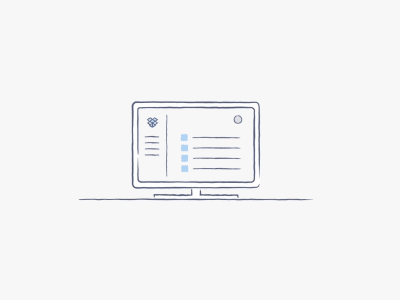 Courtesy: Esteban Esquivo
One of the biggest trends we're looking at is Kinetic Typography. This is the process of animating text just like we do a character or an object. We can stretch it, distort it, make it disappear, jumble it, twist it around and so much more. These kinds of videos are normally used to attract attention and will work wonders for brands.
Seamless transitions are another trend that has been getting better each year and a large part of the reason is huge advancements in cel animation (frame-by-frame drawn animation). These styles ensure a smooth video without jumpy transition and cuts that can disorient the viewer. Think of it like a gimbal to a camera. It makes the entire video flow seamlessly.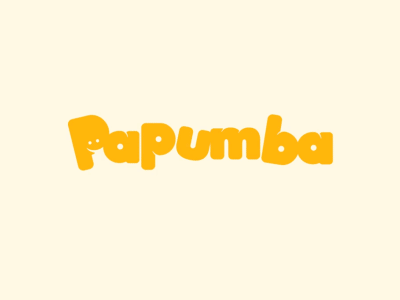 Lines are another emerging trend. It can represent a tree, a trampoline, data, a building, a road, a face, a car and so much more, only limited by our imagination!
Some other trends are Grains, Liquid Motion, Combining 2D and 3D, Big, Bold Typography, Isometric Style and Digital Surrealism among others.
While this is a forecast of the trends that we may see based on market analysis and trends of the past, this is subject to slight changes depending on the cultural zeitgeist of 2019 and pop culture next year. If there are events that influence new trends, those trends will be part of the animation and motion graphics trends of 2019.
Creative Gaga: With consumer consumption and demand witnessing a shift from being informative to interactive at the UI level, will this change in demand be incorporated in the upcoming animated graphic design trends as well?
WowMakers: This shift was a long time coming. While the shift from UI to UX had already taken place, it is only now that companies and brands are sitting up and taking notice of the importance of interactive UI with tough competition and huge conversion rates in mind. While this shift would not happen all at once, it will definitely be a step in the right direction. Customers are very demanding and very specific in what they demand. They want products and deliverables that cater to their specific needs and while this is very important it is also one of the core values of any creative agency. We don't create a product and wait for customers to come.
We create a product based on the customers wants and needs. Necessity is the mother of innovation and it is no different with us. The client needs something and we deliver it. And since animation and motion graphics isn't bound by reality our possibilities are endless. The future trends in this field will always take this into consideration. It's simple, if you understand that knowing your clients' needs and the shift from informative to interactive across all platforms is happening, it would be a gross misstep if we did not incorporate it into our products. Because then we end up losing clients. For example, vertical videos have been the rage of late, and true to that, we have been getting an increase in requests for vertical videos or adaptable videos that could work well in both horizontal and vertical dimensions.
Creative Gaga: As interesting as animated graphics gets, the effort and cost of production also go up the graph. Will brands/companies be interested in spending the kind of money needed to match up with the trending designs?
WowMakers: Nowadays most brands/clients, spend a lot more on multiple videos or content as opposed to a few years ago where most companies had just one video that did everything (branding, marketing, explaining etc.). This way they are already spending more and it's not just hiking our prices to suit the constantly evolving atmosphere of animated graphics.
Clients also need to understand that they need to spend more to stand out in an increasingly congested marketplace. That being said, there will always be naysayers, and many companies that approach us for projects do not understand the prices we quote. And this applies to any creative agency. The reason is that most of them do not know the work and effort that goes into creating something like an animated explainer video for example. There are so many steps in a very long and creative process. And since it's not a physical product that has a price tag, they find it difficult to comprehend. But there are those clients for whom we've made videos or done branding and they know it's a good investment because their conversion is always much higher after we deliver the product. And usually what they get in relation to what they spend doesn't pinch the pocket as much. Those who have had good experiences with branding, advertising and the like, understand the need for motion graphics, animation and keeping up with the latest trends.
This is why there will always be a market for people like us to offer our services to the world. Until AI and the machines automate even this! Then we'll have problems!
Creative Gaga: With technology going really futuristic, what are the kind of characters that are expected to be in use in 2019? Will they be completely fictional or will they be a mix of fiction and realism?
WowMakers:
As creatives, our priority goes to the story. Whatever suits the story is what we use. As always, it also depends on the client. But from freedom of creation perspective, we use everything from characters that act like objects to objects that act like characters. Breaking away from the mold is one way we can stand apart from other similar videos in the marketplace. With technology growing by leaps and bounds, magical realism can represent how technology interacts and changes human lives. At the same time, realism can be used to show the human face of technology.
This article is featured on Creative Gaga.
Check out the original article here: Graphic design trends 2019