When it comes to crafting digital experiences, the sky's the limit for what our team can do.
We started out in 2012 and spent the first few years as a Branding and Video Production company having designed a plethora of branding peripherals for companies in different fields. Our video services helped companies tell their story or explain their product with our beautiful explainer videos. Very recently we branched out into UX/UI design as well and have already helped develop apps and websites along with UX/UI for companies all over the world.
At WowMakers, we work hard to help our clients stay ahead of the competition in an increasingly digital and mobile world, revitalizing and adapting their businesses to meet the needs of today's consumers.
Though our work speaks for itself, we're proud to have also received validation from the reputed ratings and reviews platform, Clutch, which has accredited us as the leading UX, Branding and Explainer video in India in 2018.
Clutch is a worldwide third-party review site for B2B service providers that offers rankings and recommendations for companies on the look-out for a new business partner. When conducting reviews for the Branding and Video Production category listed on their site, Clutch actually calls and speaks with former clients to get their personal and verified feedback on their experiences working with our team. This also applies to the reviews they conduct on every single category listed on their site. We're proud to say that we are one of the first results on Clutch under this category.
WowMakers's high rating on Clutch is a direct result of our positive client relationships, many of whom have taken the time to speak with Clutch and promote WowMakers on our behalf, and for that, we are so very grateful. Our proven ability to deliver results for our clients has even earned us an honorable mention on their sister website, The Manifest, as one of the best brand consultants in India in 2018, as we work on building our brand to be one of the best in the market.
On Clutch, you can see how we compare to similar agencies and you can read the testimonials from our former clients. This provides an extra level of credibility on top of our ratings on Google and Facebook.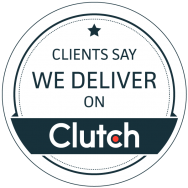 Check out the review we've collected on Clutch.
When you choose WowMakers as your business partner, we will work directly with you to make sure we're delivering the exact product you've envisioned. This is because a huge part of our approach to our services is rooted in our belief in great storytelling.
Every brand, every company, and every person has a story. We dissect that and ensure that our concepts start with the story as the creative seed so to speak. Everything from Branding to UX/UI Design and Explainer Videos, plays a role in defining the story of a brand and enable them to showcase their story to the world through this.
We work to ensure that your story gets told perfectly, and as such have a seamless workflow that we have honed over the years.
Our process starts with a consulting exercise to confirm we understand the project objective, vision, and deliverables. We then bring our creative heads together to hash out ideas before we start on ideating the deliverable. Once we get the go-ahead from the client, we dive into a design phase that enables us to help flesh out the character of the service we are providing.
Throughout the process, the client is kept informed of the progress, with timely feedback cycles that help focus the client's vision. As the client is involved in every step, the final product is perfect.
No matter how big your business is or what field it operates in, having a functional and state-of-the-art mobile app is a critical part of competing in today's business world. Your brand identity is even more important as is the case with any major brand that we have seen over the years. There is power in the name of a brand and our branding enables your company to reach its full potential. Introducing your product/service/company to people is a difficult task and usually costs a boatload of money. Our carefully crafted and beautifully simple explainer videos take the headache off your shoulders and ensure that potential customers become customers in the future.
With the help of our team, you will have the tools necessary to engage with your customers, connect with them in a meaningful way, and ultimately boost your company's growth.
With our high position on Clutch and The Manifest, we're confident we'll be able to do the same.
Now it's your turn!