The global cloud gaming market is set to explode with the arrival of two tech giants with enough guns that can finally make game streaming happen!
With that being said, it begs the question of whether unlocking the power of user experience was instrumental in how the cloud gaming market is taking shape in these game-rigged years.
The likes of Nvidia and Sony had already been tried and tested, but they failed to create an impression with their models that leaked loopholes. This meant that the title of 'Netflix of games' was still up for the taking. Google and Xbox pretty much took the opportunity and released their magnum opuses Stadia and xCloud.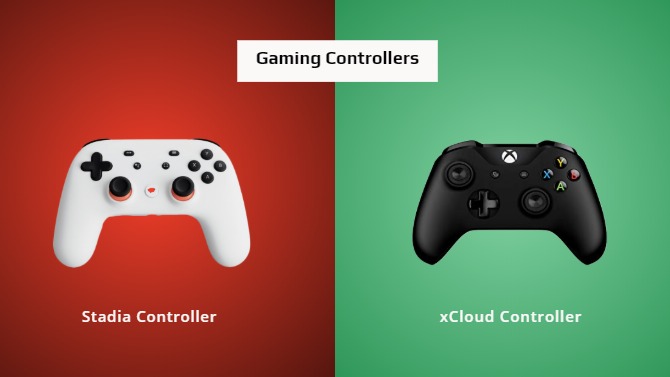 People have been dying to get their hands on it since then, and the immense buzz surrounding it probably turned it into a frenzy if not more. It's not every day that you get to be an early adopter and make your sizable analysis on it. While the crowd roared, experts sighed with relief on the thought that the video game industry was finally evolving, a scenario that was in dire need given the 'lack of innovation in gaming' was at the forefront of debated topics in recent times.
Points to the tech giants, for staying put because streaming movies and music can be a walk in the park in this day and age, but streaming high-quality video games is a whole other ballgame. If there were anyone who could do it, it was these two, thanks to their global presence with all the data centres and resources.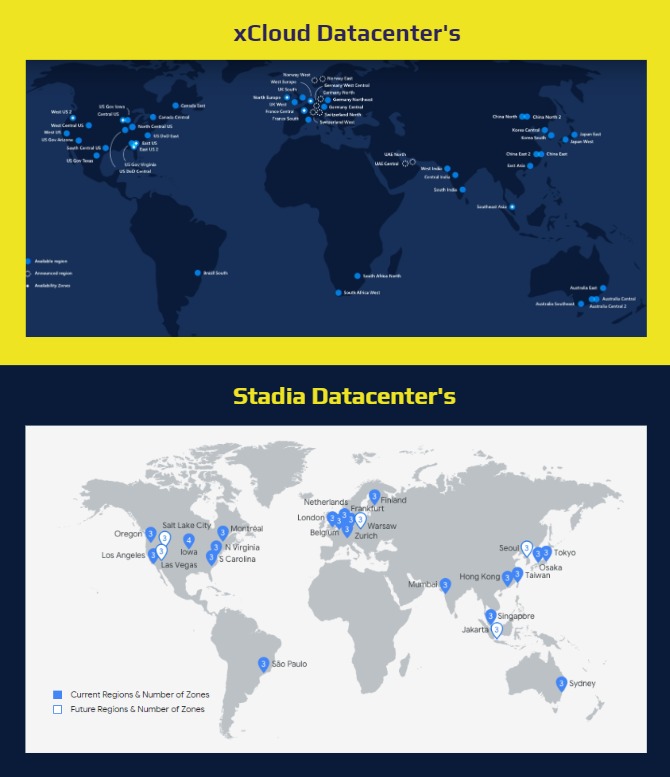 Coming to the question at hand, we had to get our hands pretty dirty to get to the bottom of the whole debate.
Yes, we are talking about data, resolution, framerate, lag, games, price, and User Experience!
With this article, we will find out once and for all who gets the bragging rights in the user experience race.
How Game Streaming War Came to Be
An ultimate showdown was always in the cards the moment the tech giants announced the latest addition to their armory. To put you in a better context, we might have to run the tape back to a couple of years ago.
Remember the time when Playstation knocked it off the park during E3 back in 2013? That was only the tip of the iceberg of what was to come later, 'the console war'.
Things got ugly for Xbox too soon and they were under-equipped to go face to face with Playstation. The fight ended pretty quickly with Playstation TKo'ing Xbox for the win.
Now we're in the early stages of what the experts call a 'streaming war' between Google's Stadia and Microsoft's Project xCloud. It looks like the tales are rewriting itself, only this time it appears like Stadia is on the receiving end of backhands.
Coming back to 2020, both of these streaming services are now out there, in the wild, sizing their customers and rolling out new games every fall. But the news is one of them under-delivered on their promises while the other, still in its beta version chose to be a silent spectator, but still make recognizable shifts with the product.
The Game Begins in 3, 2, 1…
Stadia officially got themselves into the game on November 19th, 2019 in 14 different territories including the US, UK, and Canada, with at least 22 games set for default, for an initial price of $130, for a hardware starter kit with 3 months of premium service, and a $10 a month afterward.
Meanwhile, Microsoft is rolling out xCloud for free as a preview version in Canada, India, Japan and Western Europe with more than 66 games (twice the number Google stadia promises), asking for feedback and adding new features as it goes.
Level 1: Data Usage
Google in its effort to stream games in 4K, with HDR, at 60fps, devours a lot of data.
The company claims it will use between 4.5 and 20GB of data per hour. Many gamers report using 15 to 20GB of data per hour.
This is good enough for early adopters with solid WiFi speeds and 4K supported televisions. But the new service could be costly for users
who face home-internet data caps. Stadia estimates the speed of 35MBPS to play at maximum settings – that's 4K resolution that adds up to 15.75GB per hour, which would gulp an entire 1TB monthly allotment of data in 65 hours of game time.
On the contrary, Microsoft makes no attempt to offer concrete solid data estimates for xCloud. Nonetheless, preview gamers are reporting usage of 3GB data per hour. xCloud will get to streaming in higher resolutions, as Microsoft plans to shift focus to console and PC streaming in 2020.
However, there is a huge blindspot Google will regret not taking care of. It does not allow LTE connections and can only be played on WiFi. This is something xCloud has over Google Stadia.
Level 2: Latency
This is probably the trickiest to gauge, of the lot. Both the services suffer from high levels of input lags than their hardware-based parallels. It takes a second or two to find that button-pressing rhythm, and lag is a consistent startler, regardless of the game you are playing. Even though both service providers are performing considerably well, streaming cannot fit the bill for competitive gaming, just yet.
On average, xCloud feels more sluggish than Stadia where input latency is a bit more extreme. No game on the service is entirely free of input lag and audio-visual stuttering is an ever-present issue.
Note: Latency always depends on the connection speed, the processing speed of the device, the distance between the data center and users house (gaming point).
Level 3: Frame Rate and Resolution
Google hasn't been one to shy from boasting about Stadia's ability to handle 4K streams, with HDR, at 60fps. Stadia boss Phil Harrison even claimed that all games on the service would support 4K and 60fps
A promise was to be kept but Stadia faltered in exactly delivering on it. It was not a pleasant surprise to gamers when they discovered that two of the highest-profile titles on Stadia's list, Red Dead Redemption 2 and Destiny 2, weren't actually streaming 4K, instead were upscaled to 1440P and 1080P respectively. While RDD was locked at 30 fps, Destiny 2 hits 60 fps. Even though this is higher than the console version of the game, players considered it to be a break of trust.
Nevertheless, it is important to note that since Stadia lives in data centers, developers can still innovate the game quickly and deliver better experiences without the need for patches or downloads. The only fault here is, Stadia made a promise which wasn't theirs to make in the first place.
Not too far off, Microsoft chose to remain shut about making any 4K claims with xCloud (learning from their previous failed endeavours). 4K isn't even a priority since the service currently runs on mobile devices only (Microsoft has started rolling out the beta test version in IOS since Feb 12 2020).
With that being said, streams are currently capped at 720p, and the frame rates will mirror the output on Xbox One S.
Microsoft is without a doubt taking things slow and steady. We all know how that race turned out.
Level 4: Price
Even if players wanted to purchase both of them right now, they can't, because Stadia is the only service that's fully launched.
People seemed to like the proposition where they don't need to spend big on expensive gaming rigs and 1500 USD gaming laptops anymore! Now they could stream games up to 4K, 60fps to any device on Google Chrome.
The Premiere edition will cost $130, which comes with a branded controller. Add to that, Stadia Pro, a subscription service that provides access to free and discounted games in 4K streams, from the store. On top of that, Pro players will receive one free game every month, similar to Xbox Gold or Live.
Stadia, however, will be available for free though you will have to purchase games at full price with streams capped at 1080p.
Microsoft hasn't announced a complete pricing model for xCloud, yet. However, Xbox Game Pass members will be able to stream the games they own from the cloud. Xbox game pass is a $15-a-month subscription service that combines Xbox Live Gold and with a library of downloadable games at no charge.
Microsoft is no stranger to gaming-subscription having run them for years and it seems the company will continue the same model with xCloud. But for the moment, xCloud and all of its games are free to preview players.
Level 5: Games
Google, to others in the gaming industry, is still a newcomer and it's currently in the process of building relationships with developers from the ground up.
The company recruited former Sony and Xbox executives to spearhead Stadia and brought Assassin's Creed producer Jade Raymond to develop a partnership with new studios. Stadia, with 22 games at launch, has added more games to their roster with honorable mentions like 'Cyberpunk 2077' and 'Doom Eternal'. Now stadia is stacked with 61 games on their list.
On the other hand, Microsoft, known to be a trailblazer in the gaming industry wasn't biding their time for anything. The company had been acquiring studios and partnering with developers over the years. As a result, they have a lineup of franchises ready to be unleashed.
xCloud already has 92 titles in store, with a few exclusives like Halo 5, Sea of Thieves, Gears 5 and Forza Horizon 4.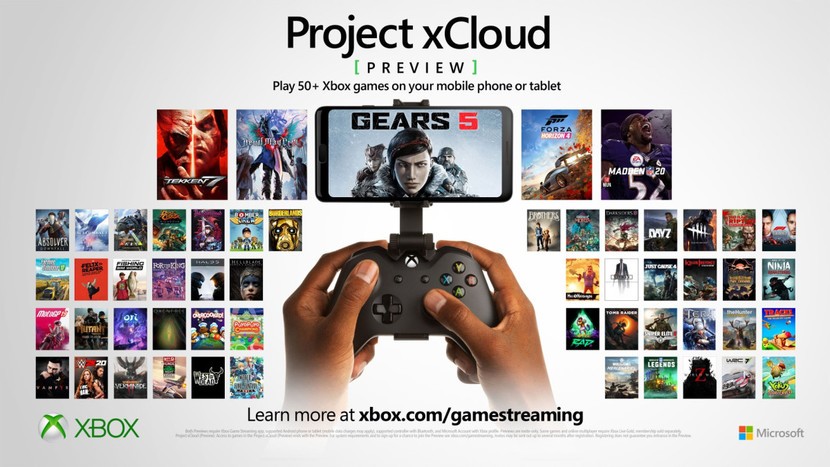 Boss Level: Design & Ux Behind Google Stadia and Project xCloud
Google's first attempt at gaming got so good that you almost forget that it works on a server thousands of miles away. With that said, it too has its fair share of problems, as it happens with any novice.
Even with great internet, characters warp from one space to the next, which is quite jarring in the middle of the game.
Combos in Mortal Kombat look sluggish. Players might have to carefully line up every headshot in destiny 2 which is quite irksome.
xCloud too is limited by similar problems but the fact that it is in a preview version and is in beta testing lets it off the hook.
However, Stadia is not going down without a fight. They don't want to be known just as a game-streaming service, but a platform to develop greater connection and interaction between YouTube creators and their audience.
Going back to the launch presentation, there was a moment when after watching a video from Assassin's Creed, on the official Ubisoft page, a button appeared that said, "play now", which on clicking, took the player to the game.
This also means that players can capture a moment from their gameplay and pass the link so that other people can enter the same game.
The design of the controller also plays a major role here. The company has placed buttons at the top of the console for Google Assistant and Screen Capture. This makes sharing to YouTube an effortless and a frictionless proposition. A player can access guides and tips on YouTube without ever having to leave their gaming session.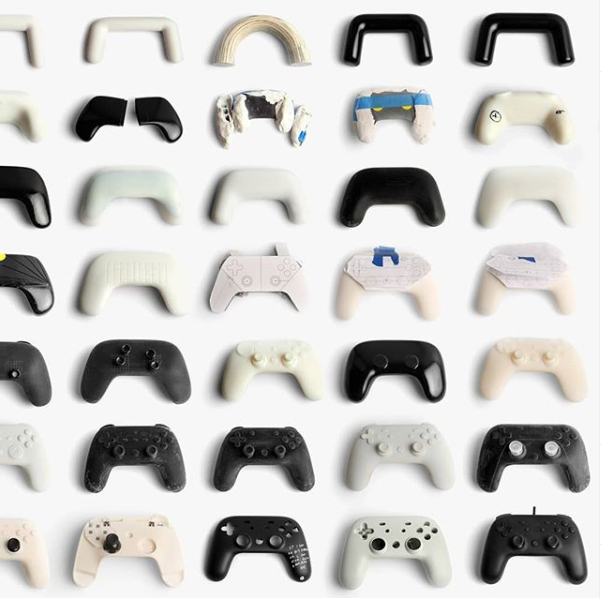 Given to see how there are many underlying bellies to it, one can argue whether Google stadia is the future of Youtube or vice-versa.
On the other hand, the interface of xCloud is still in preview. They might have a lot of changes. It might not even look the same once the final product is out.
xCloud's main intention has been to facilitate explosive growth in brand new markets. It has managed to achieve a 30 percent reduction in power consumption by using the Ovis method – the technique of individually tuning power delivery for the needs of each processor.
When it comes to the matter of streaming, Stadia has a wide array of options that would excite any player. Streaming is possible on TV, Chromecast, Chrome browser, Chromebook go, or something as simple as your smartphone.
To set up the controller, one has to use the app on a smartphone. It seems everything is centered on mobile experiences right now. Even if it is played elsewhere, a gamer still has to go back to the app to purchase a new game.
Points to xCloud again as they made sure their existing resources joined the fight. With Project xCloud, one huge benefit was that a gamer can stream directly from the Xbox console. The player can switch to Xbox streaming if they have Xbox at home, and directly stream all the games in possession. With an Xbox Game Pass, there is an even bigger library to stream games from.
Key User Experience Takeaways:
Designed to Induce Hardware-Free Gameplay.
Staying true to its tagline, "The future of gaming is not a box," Stadia works on any screen, whether PC, TV, tablet, desktop or mobile phone. What they are lobbying for, is to offer users the eye candy concept of freeing players from the limitations of traditional consoles and PCs.
"Using our globally-connected network of Google data centers, Stadia will free players from the limitations of traditional consoles and PCs," Google announced in its blog.
xCloud too functions on the same concept, only here they are adding a streaming model to an already successful franchise with a few notable tweaks.
The Inception of Touch Screen Controls
As it stands, playing on Stadia requires the assistance of a controller. Although the next-gen gaming platform was able to get its users to take their 'hands off the box', they faltered when it came to offering joystick-free gaming experience. According to Stadia, carrying a controller had to be the norm and for those players on mobile-devices, a controller isn't something that is usually fancied.
Things were a bit different in the xCloud camp. Bringing games to mobile devices was an easy-peasy thing to do for the makers at Cloud.
However, that never made them take the foot off the gas either. They provided the users the benefit of touch control on their mobile devices and in a turn made sure they did what Stadia couldn't.
'Put their money where their mouth is.'
The makers of xCloud recognized the absence of triggers on the phone. This gave rise to a new challenge of throwing 18 distinct inputs from the controller on the glass screen (which is beyond the normal limit for a single screen) and make it still alluring.
Cue, The touch adaptation kit from xCloud, based on the same ergonomics as the Xbox controller. This touch control simply mapped the Xbox controller inputs to glass overlay paving the way for a smooth transition. They have also created custom input controls for each game and different scenarios in the same game this allows the user to play high-end games with minimum input controls like a mobile-native game.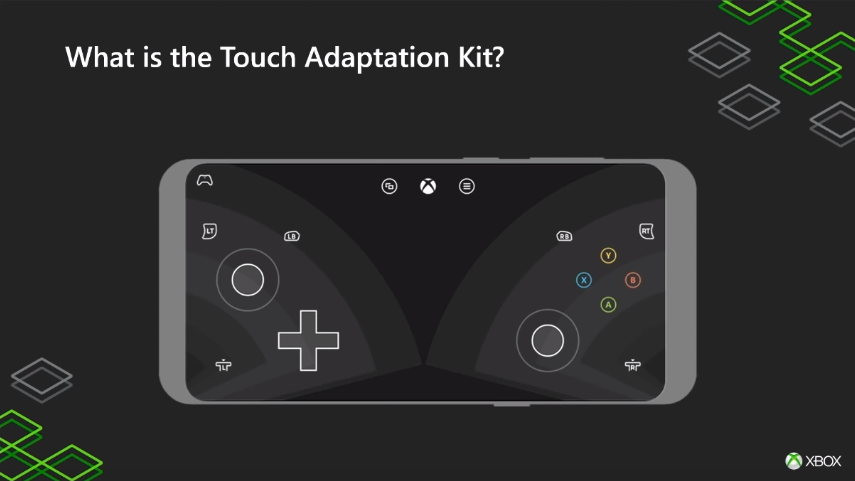 New Players in Cloud Gaming
The cloud gaming market is growing thanks to more players who want an in 'on the action'.
Amazon is slowly but steadily building a team centered around the idea. The word on the street is, they are hiring engineers specifically to work on cloud games. Being one of the few gigantic cloud-based companies around, it makes sense that amazon would dive into cloud gaming.
Not too far off, Sony with their already established 'Playstation Now' is on a run of acquisitions to make a profitable model that is reminiscent of Netflix. Nvidia's GeForce Now is on the bandwagon too, with EA and Nintendo, all closing in for a piece of the pie.
Who the Netflix of games may still be a question that would be hard to answer for some time. Maybe right now, xCloud is wielding the ax with the bigger blade. But Stadia isn't too far off. They might not have a good head start, but they will soon get better.
And as for the way the streaming war is shaping up, it sure looks like a royal rumble is in the cards. Either way, this is a war where civilians will profit immensely and grow to love.
As it stands, the run to reign supreme in this cloud gaming race has helped these services to unlock its true potential in user experience. And as for the way the streaming war is shaping up, it sure looks like a royal rumble is in the cards. Either way, this is a war where civilians will profit immensely and grow to love.