Which one is the top UX Design agency in the world for 2023?
Even if you knew a couple of names in the industry, how do you measure their professionalism, commitment, and credibility? How can you spot the experts from the imposters?
To help you in this endeavor, we have donned our researcher caps and identified some of the top UX design agencies in the world.
Our team has considered many parameters to come up with this list. We have analyzed case studies, portfolios, experience, teams, noteworthy projects, reviews, and clientele to rank the top UX agencies.
Now all you have to do is choose the one that suits your requirements and budget.
The top 21 UI/UX agencies/consulting firms 
are some of the names that stand tall.
#1 UX Studio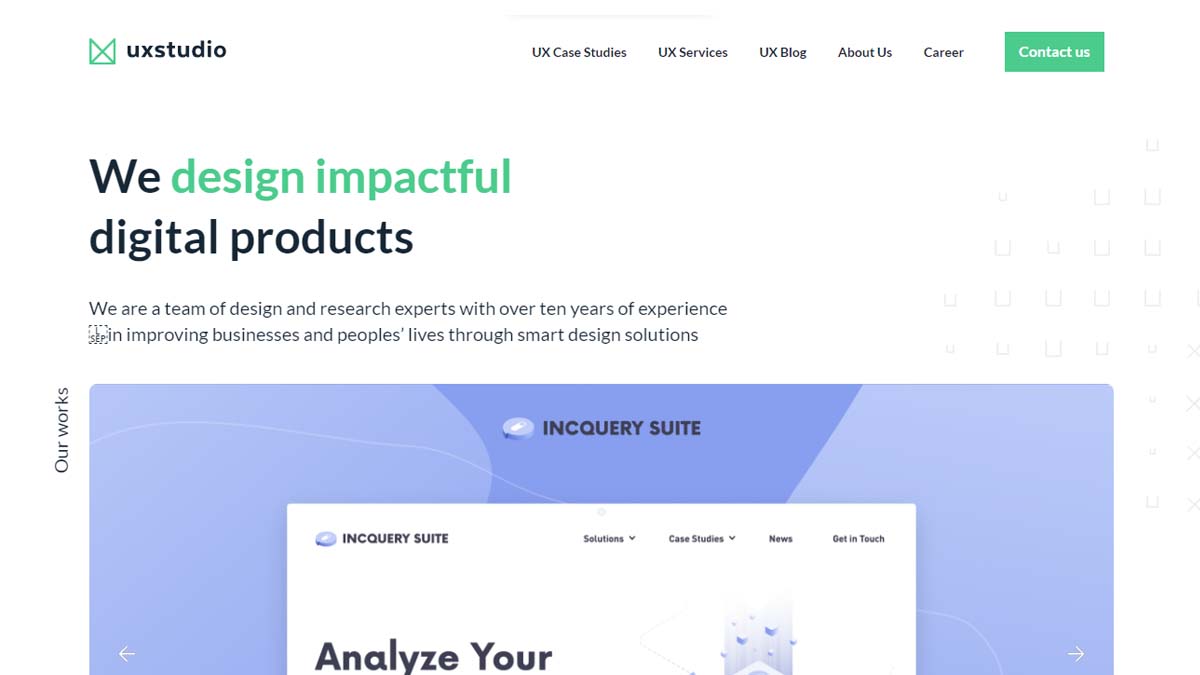 Major Clients
Google, HBO, Netflix, The UN's World Food Programme (WFP), Zignaly
Noteworthy project
Refine onboarding and increase user activation rates for Zignaly.
Zignaly partnered with UX Studio to refine its cryptocurrency trading platform, making the right trades easier for investors. Ux Studio ran workshops, interviewed Zignaly's users, and conducted user tests to identify the root of the suboptimal activation rate and improve the connecting and managing of multiple exchange accounts. Doing so enabled Zignaly to provide its users with a better product experience.
Read more about this here.
#2 Frog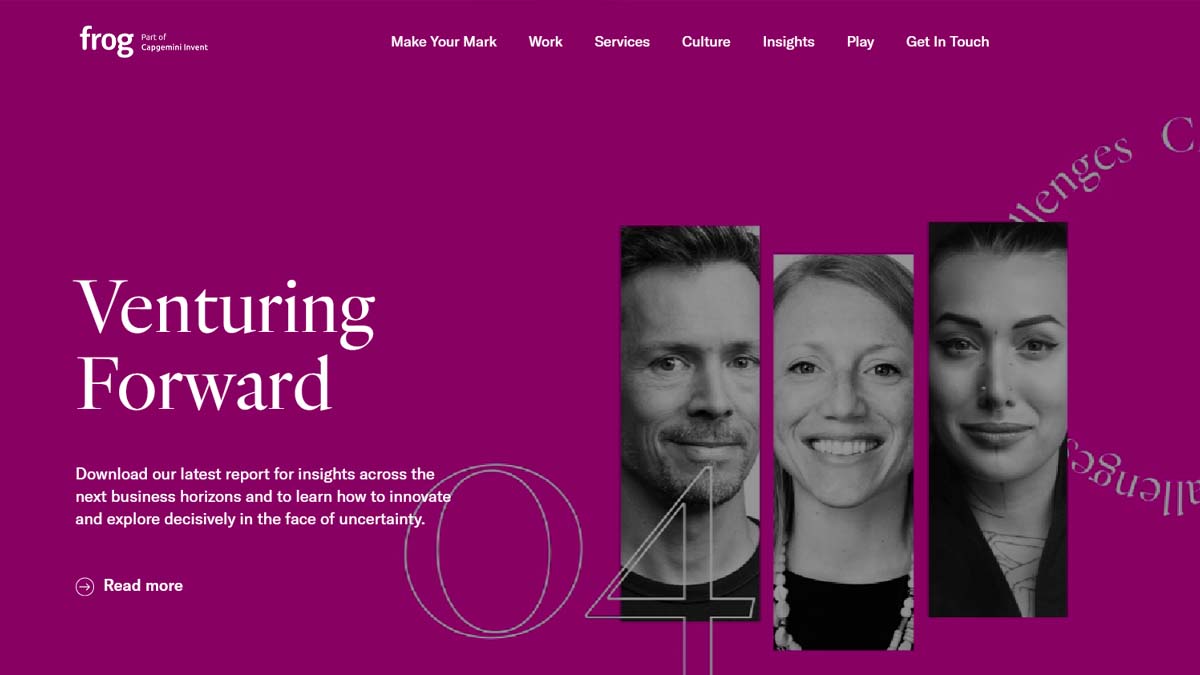 Frog is a global design consultancy emphasizing winning good customer experiences, collaborating with visionary leaders, and bringing bold ideas to life.
One of the oldest companies on this list, the frog, was founded in 1969 and has expanded to many locations. The company currently has its headquarters in San Francisco, California, with offices in 15 other locations, with an estimated 500-1000 employees.
Noteworthy project
Design Language System for STC
 STC, a leading telecom and technology service provider, approached frog to create a design language system to support the design of new products.
They wanted frog to create a more than average self-service application that goes beyond the usual loyalty programs to offer customers a meaningful, personalized experience that came with strategic guidance.
The result was 'mystc app,' a flagship product of the design language system that empowered users by providing a seamless experience.
You can read more about the case study here.
#3 WowMakers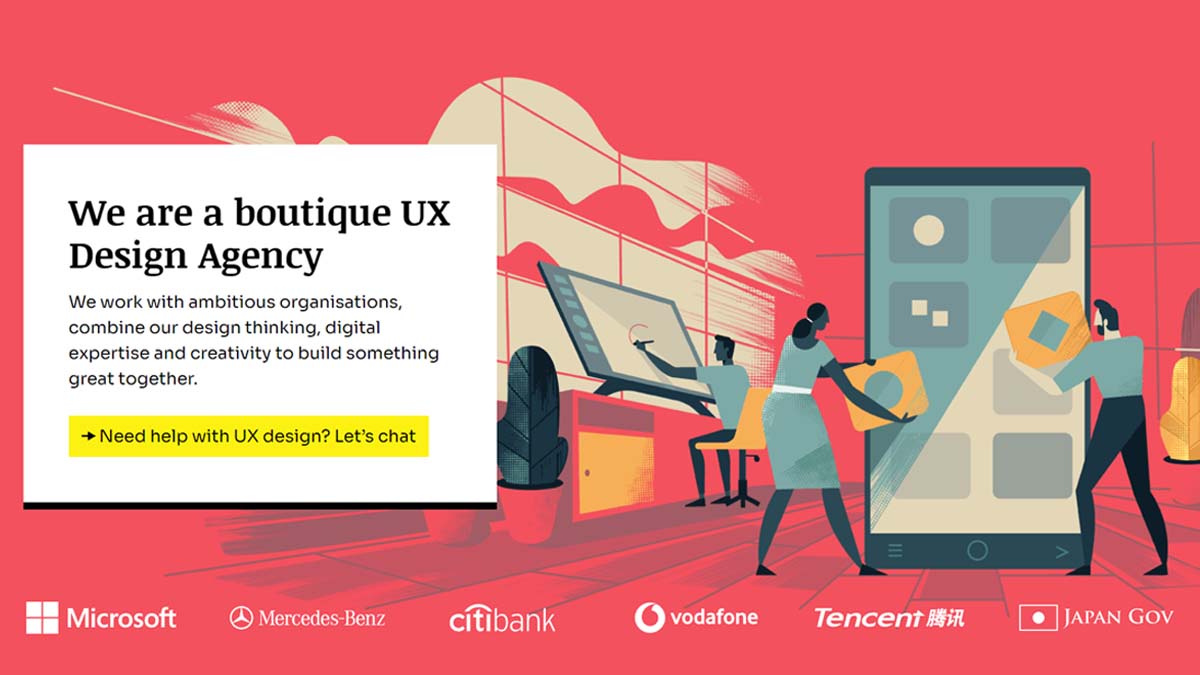 WowMakers is a boutique UX Design Studio with a strong technology team to develop its designs. The company also offers animated explainer video production, essential marketing collateral for digital products and services. The team also has hands-on experience in brand identity and content marketing, which compliments their UX design services.
Founded in 2011, WowMakers is a close-knit team of designers, researchers, engineers, marketers, artists, and storytellers.
They have worked with some of the biggest brands in the world, Fortune 100 companies, government agencies, and unicorn startups.
Noteworthy project
Fan ID Platform Design for FIFA Arab Cup 2021
Without compromising the site's usability, our design team cleverly included the FIFA Arab Cup 2021 brand identification aspect across the page.
Our sole purpose was to unite the world's millions of football lovers under one virtual roof so they could find their way to witness the magic of FIFA in person.
Also, We were able to ease up the onboarding process in just 3 steps and develop a fluid, interactive, and responsive design.
You will get a better idea about the project here
#4) Clay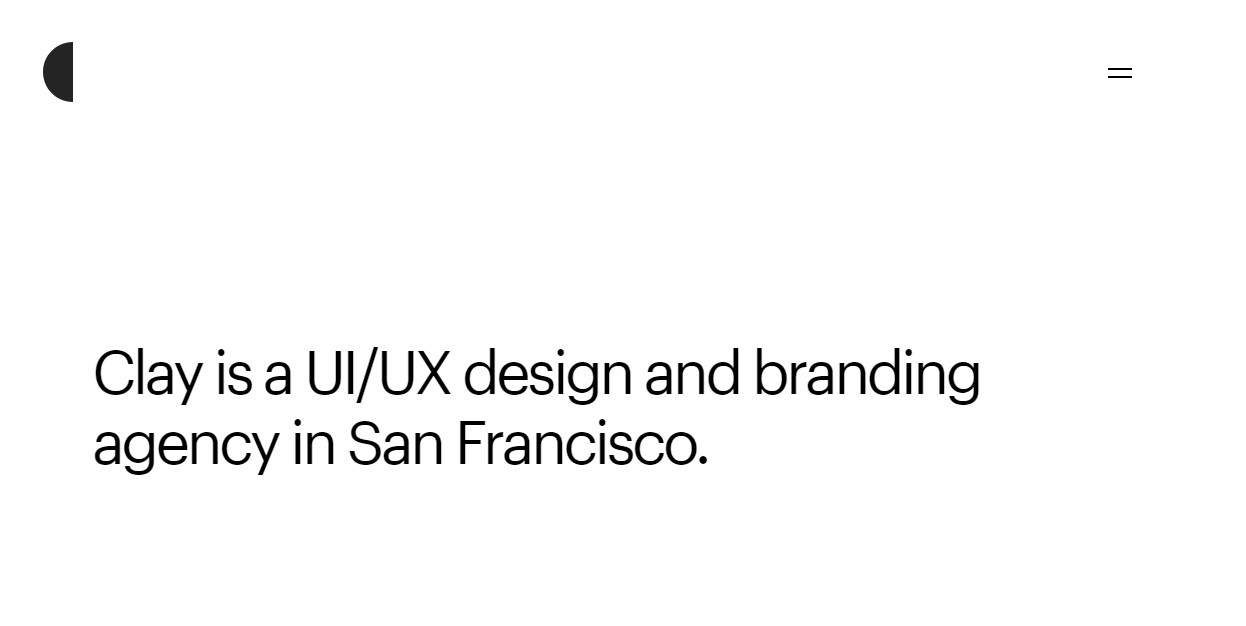 Clay is a digital product and user experience agency known for designing products by applying behavioral science to customer experience and human-centered enterprise software.
Based out of San Francisco, California, the agency was founded in 2009, with over 4 employees to handle Product Strategy, UI/UX Design, and Brand Strategy. Fast forward to 2021, Clay now houses 50 of the sharpest minds in design to help them in all their endeavors.
Noteworthy project
Redesign and development of Slack's web platform.
About the project: With a significant number of Slack teams created, the Slack website is a huge growth driver for the company. The biggest challenge here was to convey and cover all the product features without making any of the viewer's experience dull.
Therefore, the redesign aimed to create a web platform that was easy to navigate, comprehensive, focused on prospects, and helped the website better communicate the brand.
Clay's design team responded by creating a clean and crisp UX that was as self-explanatory as it could get. The result was an overview of how the product worked, rich with feature descriptions, and how the product can improve team communication with more resources at the user's disposal.
You can visit the redesigned website here.
#5 Nielsen Norman Group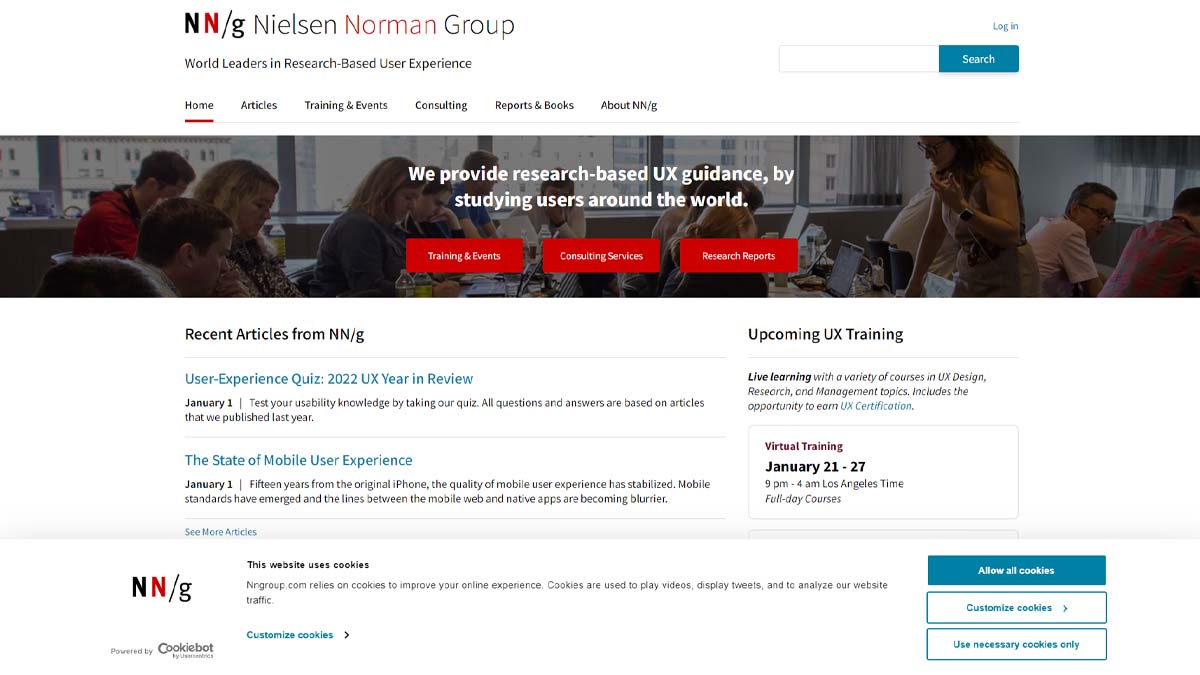 Nielsen Norman Group is a UX research and consulting firm trusted by leading organizations worldwide to provide reliable guidance on user experience.
Founded by the pioneers of User Experience – Jakob Nielsen and Don Norman in 1998, NN group is headquartered in Silicon Valley with offices in ten additional locations throughout the United States.
They are widely known for their research-based approach and were one of the first design agencies to study real users as they interact with products. On top of being early champions of good design, their expert team of consultants conduct research, writes articles, and teaches courses.
Noteworthy project
10 Usability Heuristics for UI Design
In their 20+ years of pushing UX, Nielsen Norman Group has been directly involved in the growth of UX and has advocated for products and websites designed for actual user behavior through their research-based projects, finely tuned methodologies, and comprehensive body of knowledge.
Their most popular article to date is the '10 usability heuristics' created by Jakob Nielsen.
The 10 heuristics remain unchanged and relevant since 1994 and have been instrumental in defining the fields of usability and user experience. They have influenced thousands of products, and the design community is forever indebted to them.
Read more about the 10 heuristics.
#6 Method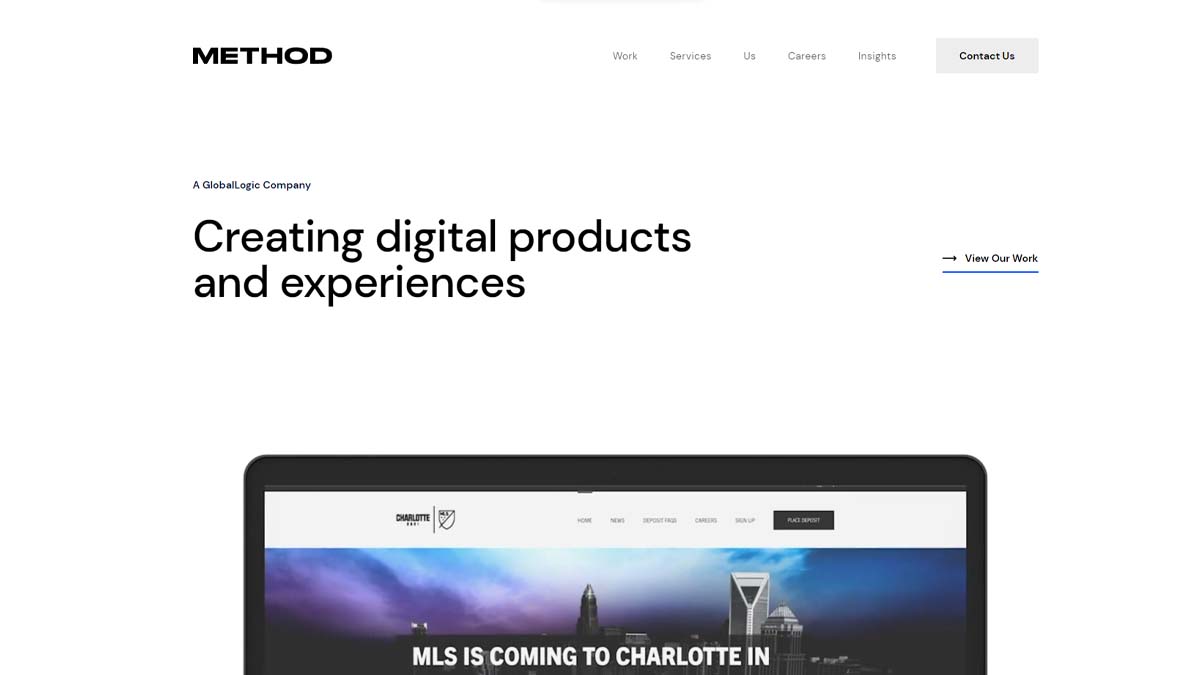 Method is a global strategy, design, and engineering consultancy that crafts powerful, practical digital experiences. They use multidisciplinary, multi-platform design thinking to create beautiful and extendable solutions.
Created in 1999, Method quickly rose to contention the same year when it collaborated with Autodesk. Since then, Method has expanded and opened offices in over 30 locations across 12 countries, with over 200 intelligent individuals bringing diverse skill sets to the table.
Noteworthy project
Digital transformation of Mcdonald's
Method partnered with McDonald's to offer every customer a globally connected digital experience still grounded in physical customer service.
To pull this off, Method conducted research processes involving quick iterations and prototyping to understand and observe customer behavior.
This human-centered approach enabled McDonald's to shift to a coherent, global expression of the brand, with a Global Digital Design System that scales across products — web, mobile app, digital menu boards, and in-store kiosks.
With Method's help, McDonald's was able to elevate the brand's vision digitally and kickstart a digital transformation based on empathy.
You can read more about the case study here.
#7 Work & Co
Work & Co is a technology and design company known for designing digital products that transform companies.
Founded in 2013, Work & Co is headquartered in Dumbo, Brooklyn, with offices in 6 other locations and more than 400 talented team members who embody the 'Work' and 'Company' they are most famously known for.
Noteworthy project
Website redesign for Lyft
Lyft, in a bid to be the friendlier and fairer ride option, decided to bring in Work & Co to redesign their website.
The design agency wasn't just looking at a run-of-the-mill web redesign but a revamp emphasizing a couple of objectives that could attract drivers and riders and show continued growth.
Work & Co's design solutions were many, including split navigation that gave riders and drivers a separate, streamlined, personalized application flow.
The design team also developed a blog, The Hub, built on their CMS so that team members could easily publish posts.
The overall result was a digital experience that improved the driver acquisition flow, speedier approvals, and engaging user experience, significantly increasing driver conversion.
For more details about the project, click here.
#8 Ramotion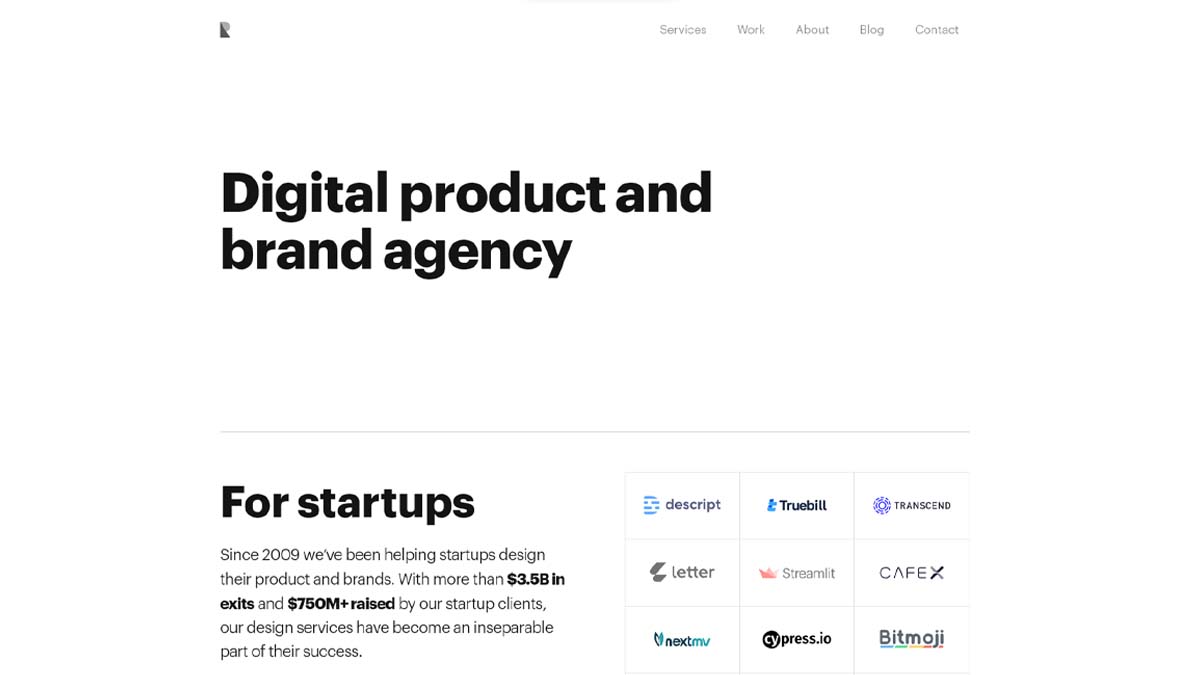 Ramotion is a team of multidisciplinary digital product experts focused on branding, UI/UX design, mobile, and web development.
They were founded in 2009, with headquarters in Burlingame, CA, and offer design, development, and marketing services to growing startups and Fortune 500 companies. Their studio is intentionally small so that they can focus on a few clients at a time.
Noteworthy project
Redesign of the support portal -Turo
Turo is a car-sharing company based in San Francisco, CA, with over 4 million registered users and 170,000 owned cars available for rental. Turo approached Ramotion to help redesign their customer support experience.
During the redesign, Ramotion extended Turo's brand language across all of its design components and improved the iconography for Turo's support portal categories to help achieve easy recognition.
They redesigned the structure of the pages and categorized the main sections and visitor types, improved the navigation within each article, and supplied the most viewed ones with supportive icons.
The result was a redesign that enhanced content readability, navigation, and an interface that reduced the support team's load and increased self-service by 58%.
Read the complete case study here.
#9 Moburst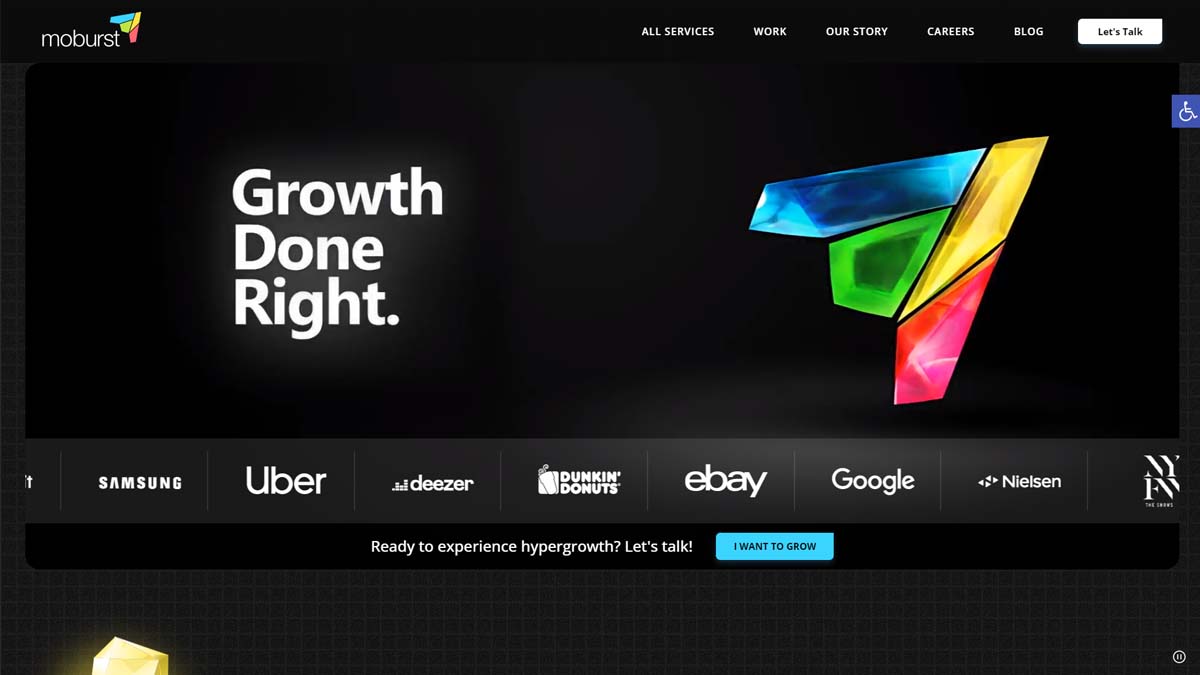 Moburst is a leading digital marketing agency that specializes in mobile-first solutions. With an experienced team of creatives and tech experts, the company has provided innovative services to some of the biggest names in tech, including Samsung, Google, Reddit, TikTok, and Discovery.
Moburst's one-of-a-kind technology helps improve marketing campaigns with its customizable features that make it easy to optimize creatives and metrics. Furthermore, the agency offers strategic storytelling services through collaborations with its creative design team.
Noteworthy Project
Galaxy Apps for Samsung
Samsung employed Moburst to expand its 'Galaxy Apps' app store in the United States. With approximately 70.2 million Samsung smartphones in the US, the objective was to improve downloads, retention, and revenue.
In addition, the customization aspects of the Galaxy smartphone, such as the Fonts and Themes stores, were heavily promoted.
Moburst achieved 79% growth in downloads, 36% in revenue, and 1,400% in Facebook followers by micro-segmenting and targeting each segment with customized advertisements.
Read more about this here.
#10 Eleken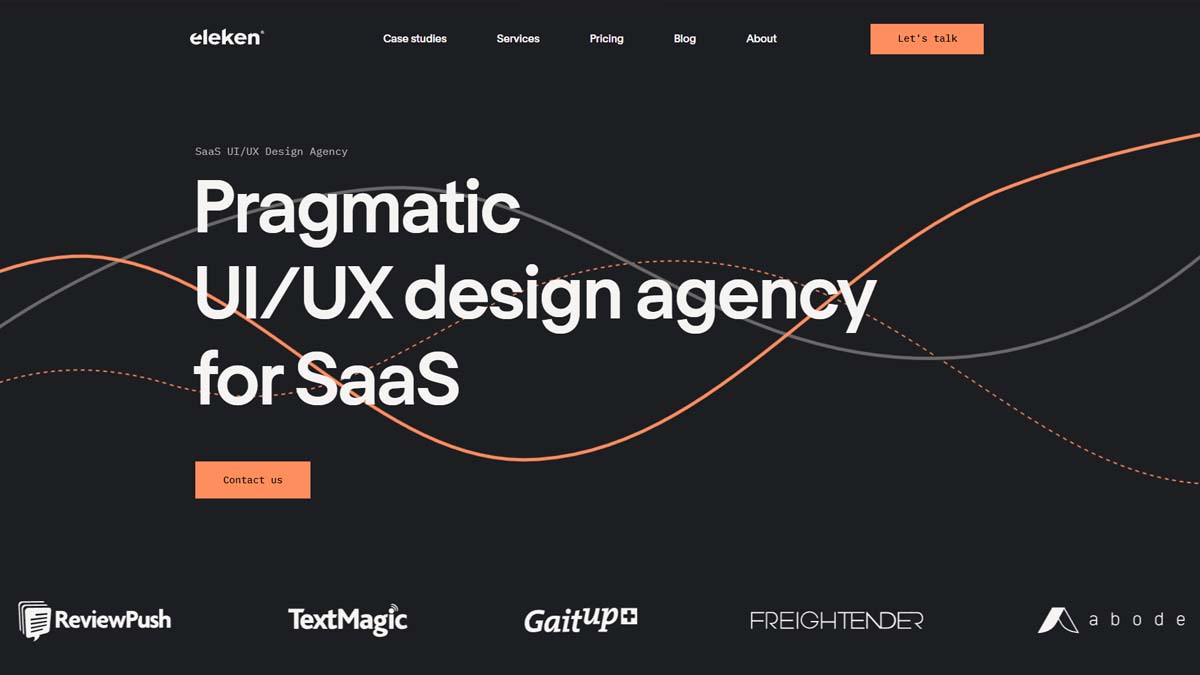 Eleken is a young, independent UI/UX company headquartered in Kiev, Ukraine. Their passion is the web and mobile product design and development. Their work features astounding blends of technology and design.
For instance, when Koemei needed a way to present a seamless in-content search feature, Eleken devised an elegant and straightforward method for assisting users in locating information (keywords) within their files. Eleken works with both small and large businesses.
Noteworthy project
Product design for Koemei that makes videos searchable.
Koemei, a Swiss startup specializing in transcribing video and audio content at scale, partnered with Eleken, to create a web app. This platform uses Koemei's powerful cloud-based speech decoding engine, accessible via API, to convert audio into text.
Eleken designed the interface to be user-friendly and engaging, allowing companies to upload videos and transcribe them using Koemei's cutting-edge technology.
The app also features a sophisticated search feature, allowing users to quickly and easily locate video content with relevant keywords. By pairing human intuition with advanced tech, Eleken and Koemei have crafted an intuitive platform that enables companies to caption, index, and monetize their video content.
Users now have greater access to the available video content, making communication more efficient and effective.
Read more about this here.
#11) Ideo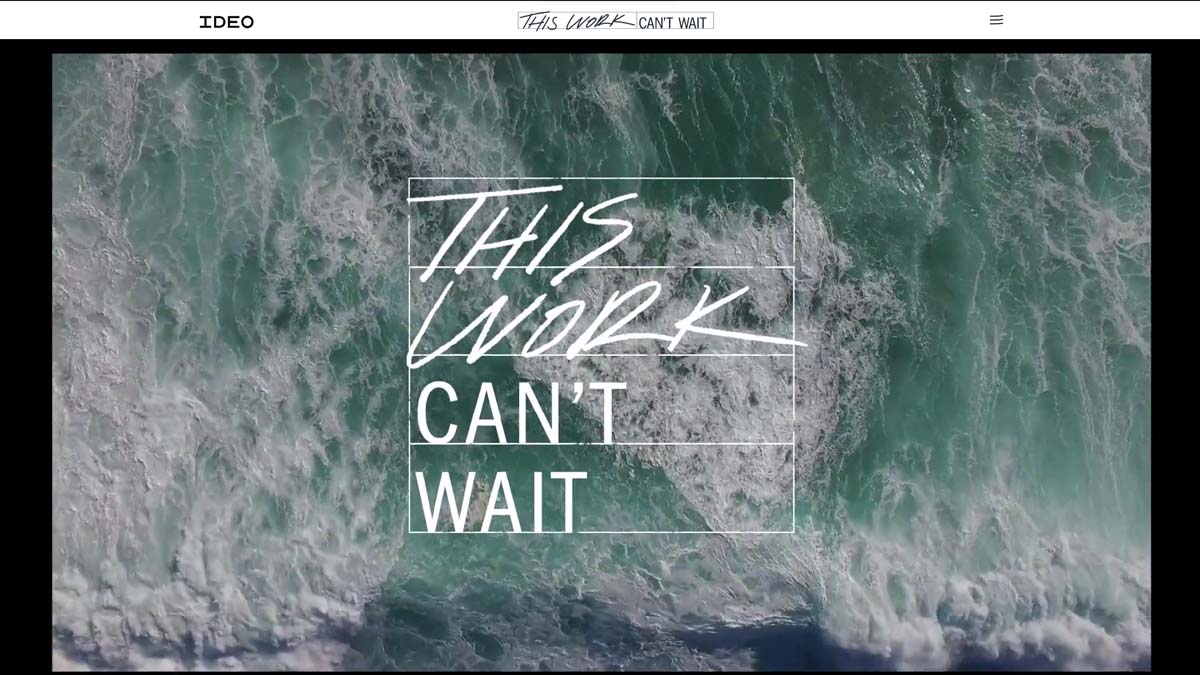 IDEO is a global design and innovation company committed to creating a positive impact by building experiences that people love. One of the pioneer design thinking agencies in the world, IDEO is credited with propelling the world toward riddle-free user experiences and interaction-based design.
Headquartered in San Francisco, California, the design agency has offices in 9 other locations worldwide with over 700 employees.
The company uses a design thinking approach to design products, services, environments, and digital experiences.
Noteworthy project
A digital-first diabetes management system
Ascensia Diabetes Care, a global leader in diabetes care, on discovering the need to move beyond physical devices, got in touch with IDEO, their long-time partner, to create a powerful app-based service.
They wanted an app to monitor glucose levels in patients and elevate the patient experience by providing real-life mentorship, personalized content, and a tailored program to pair them up with a Certified Diabetes Educator.
With this project, they created a digital-first diabetes-management system that helped people with type 2 diabetes live healthier, happier lives through the power of habit.
You can read the entire case study here
#12) Designit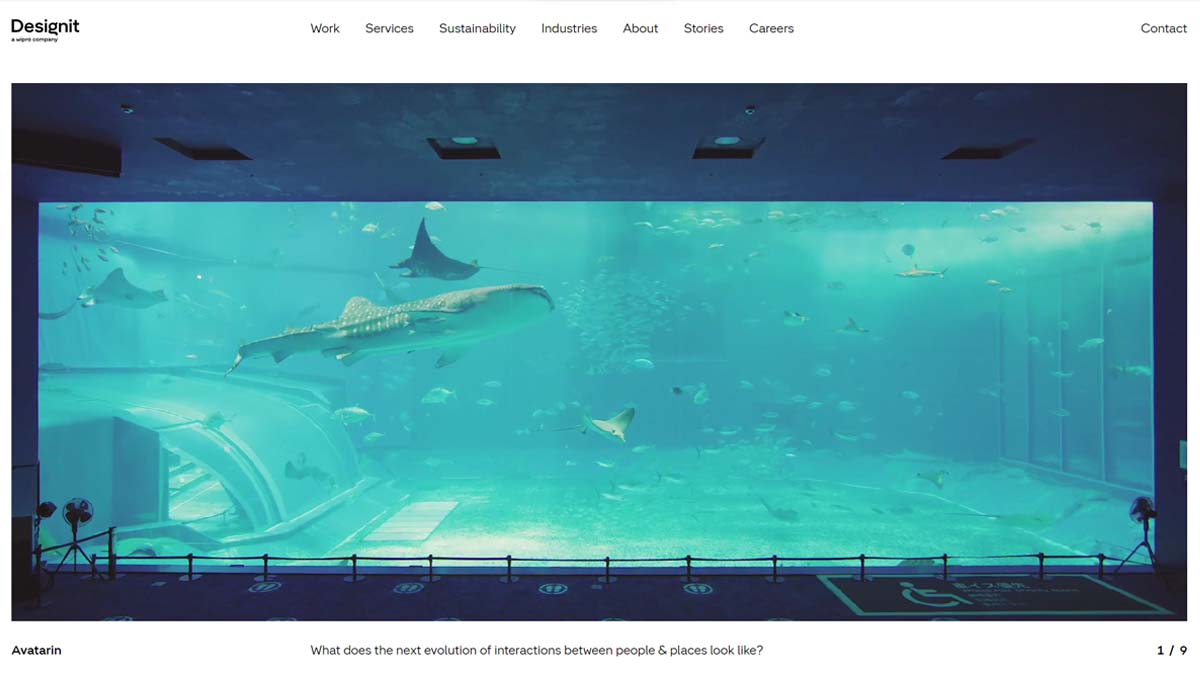 Designit is an experience innovation company with creativity at its core and a focus on building meaningful relationships with progressive, long-term partners.
One of the oldest design agencies in the mix, Designit offers integrated strategic design and innovation services, including product design, experience design, and service design, emphasizing mobile and digital media.
Headquartered in Copenhagen, Denmark, the design agency has 17 offices worldwide and a team strength of 50 talented employees.
Noteworthy project
AutoInisghts platform for Mahindra
#13) Online Optimism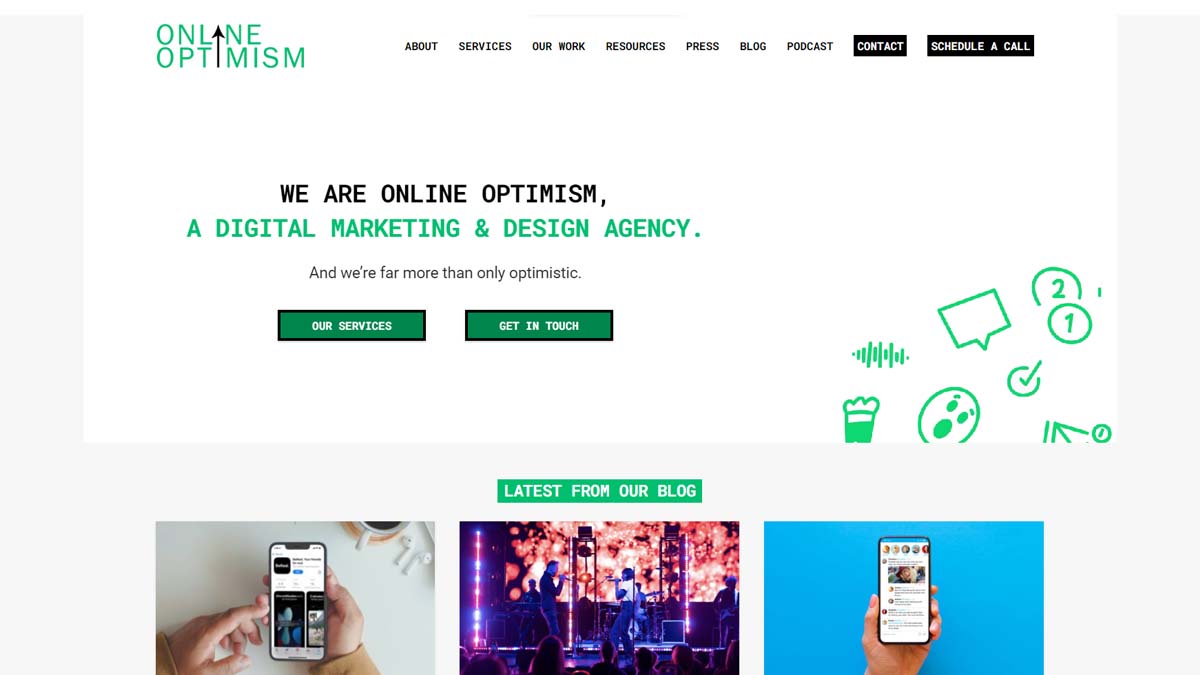 Online Optimism's team of talented and optimistic digital marketers incorporates digital marketing with excitement and optimism. As a creative agency, they offer various services, including digital advertising, social media marketing, search engine marketing, content marketing, and graphic design.
Additionally, they are experts in website development and design, UX optimization, and comprehensive website maintenance.
Using a data-driven strategy, they assist clients in maximizing their marketing budgets and achieving practical, long-lasting results. Numerous client testimonials and case studies demonstrate the team's commitment and proficiency. Cybersecurity, education, government, healthcare, eCommerce, non-profit, and hospitality are among the industries they have served.
Noteworthy project
Redesigning a law firm website dedicated to helping veterans.
#14) Fantasy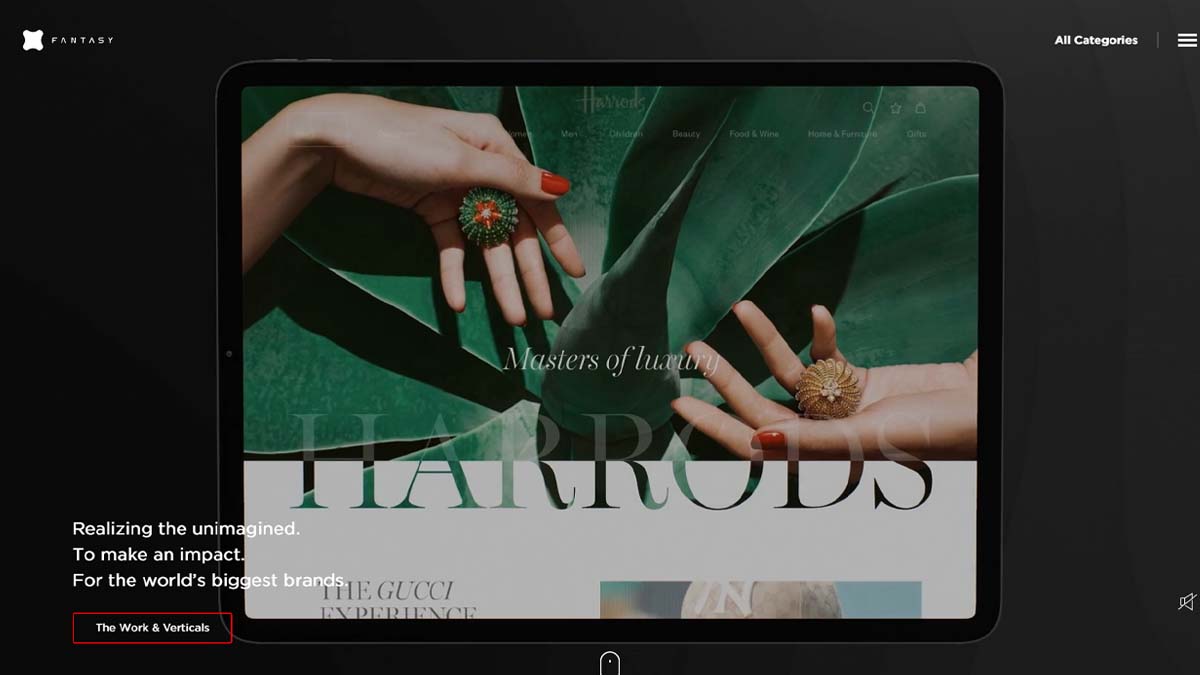 Fantasy Interactive has created incredible works since its inception in 1999. They have been the minds behind some of the world's largest brands. Their clientele includes naming a few, Netflix, UFC, The Met, CAA, Master Class, and The Weather Channel. Their ability to connect with customers and produce exceptional work has attracted clients from various industries.
Fantasy became well-known for its "What if?" videos, in which they reimagined the digital products of various industries in a contemporary manner. These early videos displayed advanced graphic design abilities and contained animated user interfaces.
Noteworthy project
Revolutionizing the digital ecosystem for the UFC
The UFC has created a revolutionary new digital platform for fans to connect with their favorite fighters on multiple levels. Developed by Fantasy Interactive, the brand-new responsive system brings a more human face to the fight, revealing backstories, skills, and other personal information about athletes so viewers can relate.
The system also reveals exclusive secrets behind each match that only the UFC can share. Thanks to this innovative design approach, viewers have an even greater understanding of what is at stake in each fight and can feel the anticipation and excitement surrounding it. The UFC is changing how we experience the thrill of a fight with this one-of-a-kind system!
Read more about this here.
#15) Parallel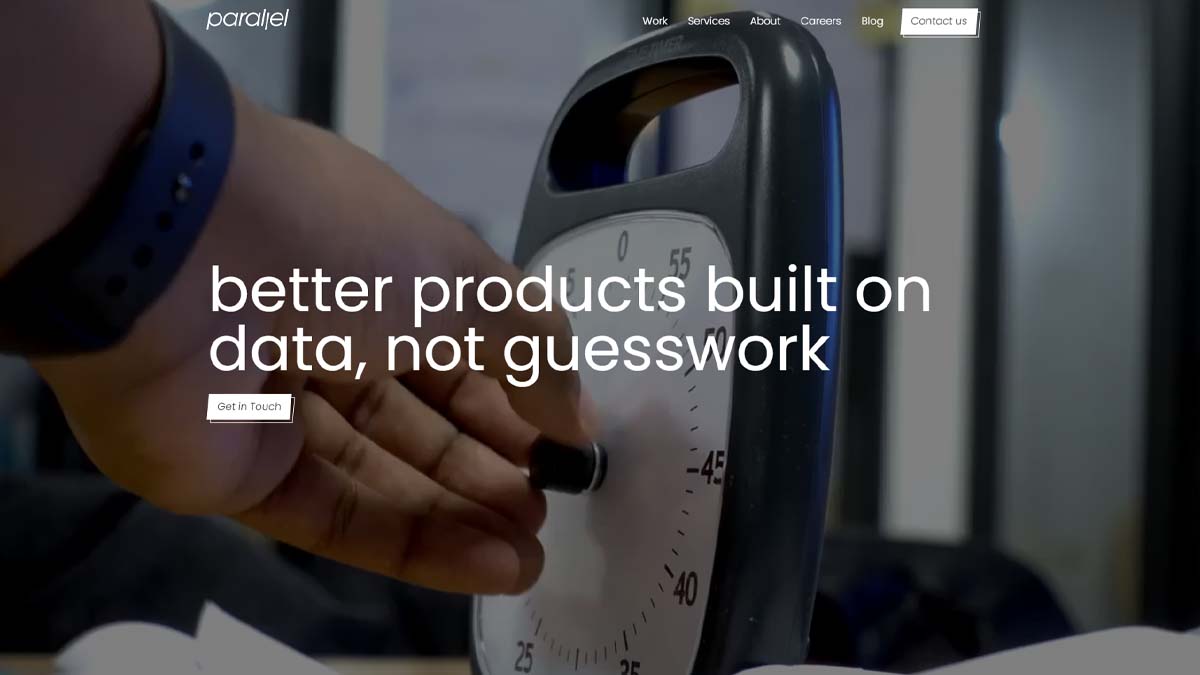 Parallel is a product strategy and design studio that helps organizations build better products and experiences.
Founded in 2014, Parallel is headquartered in Bengaluru, India, with a team size of not more than 50. Parallel is one of the few companies that uses Design Sprint, a time-constrained, five-phase process that uses design thinking to reduce the risk when bringing a new product, service, or feature to the market.
Noteworthy project
Rebuilding a fitness app after COVID for Possible
Possible is a nutrition-based healthcare company, a thriving business based on consultations and sales. But COVID hurt their sales and forced them to rethink their strategies.
They approached Parallel to help them find a new path forward by exploring a digital-first model. Parallel's design team identified leading fitness apps for Possible's target audience and did product teardowns to analyze what worked for each app.
They found that the existing app's UI/UX had many inconsistencies that needed fixing. After all the investigations and competitor research, the design team decided to build the app using the Design Sprint methodology.
From gamifying challenges and boosting user engagement to using timely nudges to notify users about discounts and offers, the Parallel team got users excited about what's ahead.
Read more about this here.
#16) Adamfard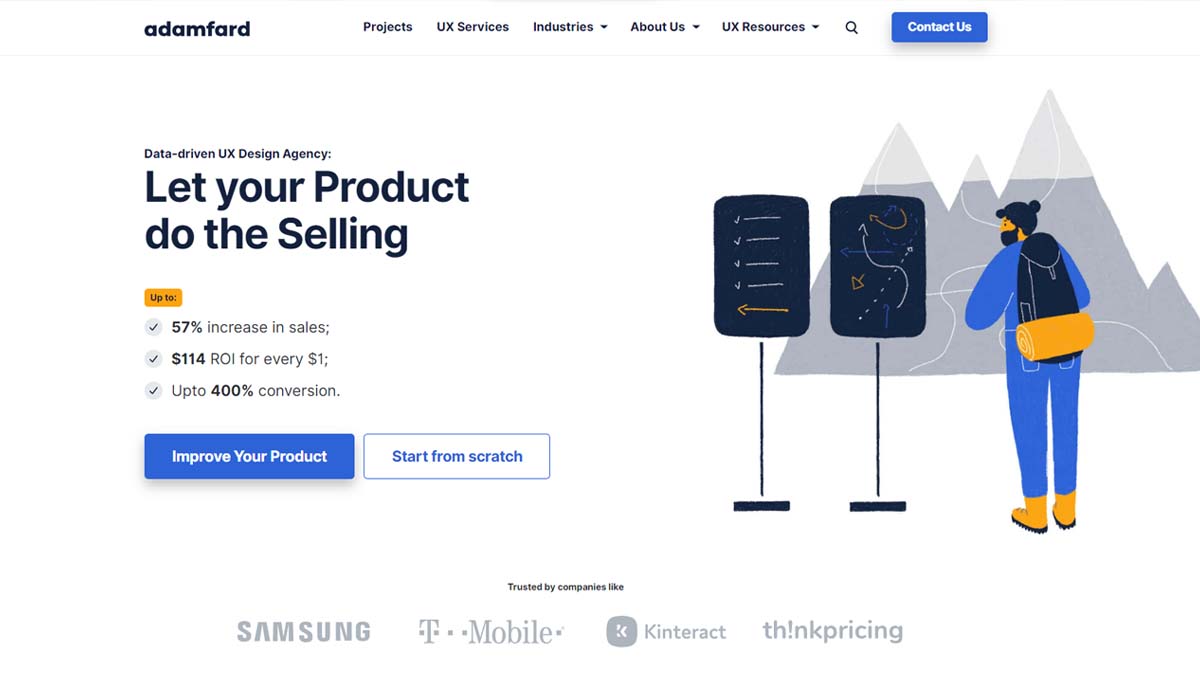 Adamford is a premier design firm with an international presence. For over a decade, they have been helping organizations create exceptional user experiences.
Their team of experienced UX designers, developers, and strategists work together to create solutions that meet the needs of their clients and enhance customer engagement. From developing intuitive interfaces to creating innovative products and services, they can help you take your business to the next level.
Noteworthy project
UX for an EdTech SaaS solution—Kinteract
Adamford created a UX design for Kinteract that is helping to revolutionize the classroom setting. It empowers teachers and students with the benefits of technology, offering features such as assessment, reporting, in-app communication, live lessons, and much more.
The results have been astounding: the conversion rate has increased by 78%, while the perceived value of the platform has been boosted by 4x. The acquisition of new clients is even more impressive thanks to tailor-made features and interactive prototypes. And with a user-centered design approach, costs have been slashed by an incredible 3x! Kinteract's UX design is transforming classrooms worldwide, making learning more accessible, faster, and more enjoyable.
Read more about this here.
#17) Lollypop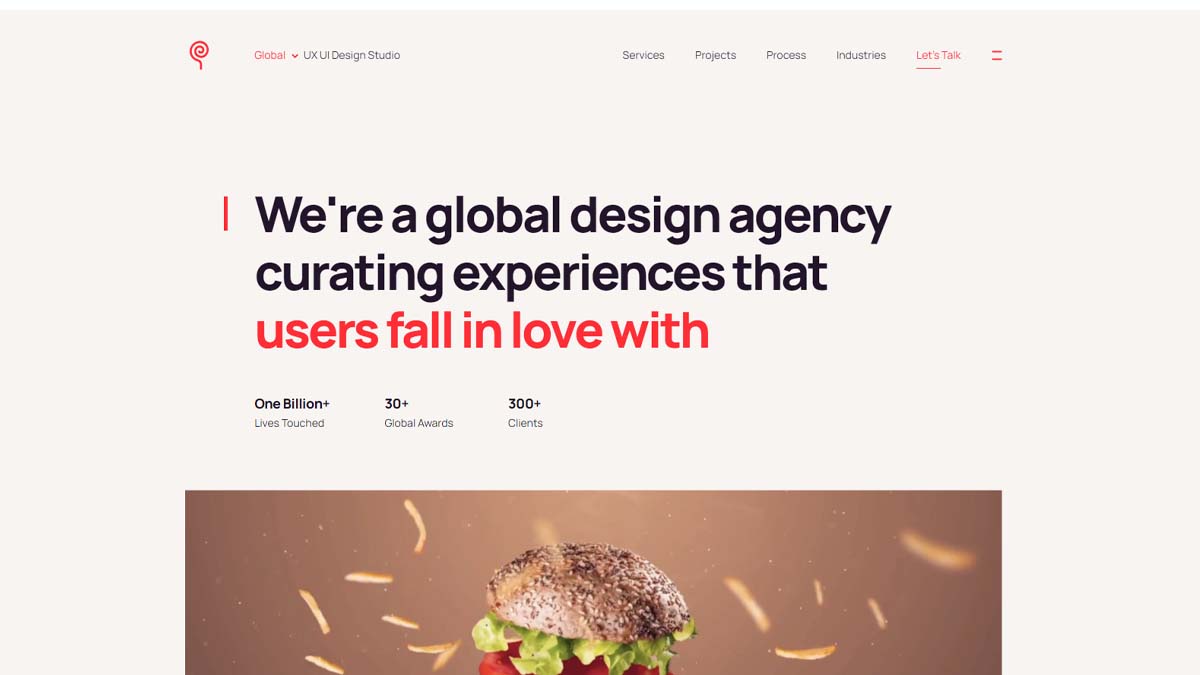 Led by an outstanding team of intellectuals and expert designers, Lollypop strives to craft every pixel with love and laughter.
Their culture emphasizes humility while encouraging innovation and creativity through thoughtful expressions and ideas. Utilizing the latest technology, they create visually stunning and highly usable designs. Whether you have a simple project or an intricate concept, Lollypop is ready to turn your vision into reality.
Noteworthy project
A mobile-first cross-trading platform for UpStox
The UpStox mobile application, crafted by Lollypop, is a premier trading platform designed to provide users with an intuitive and simple-to-use experience. It provides access to seamless cross-trading opportunities while simultaneously promoting trustworthiness with its low fee for paperless account opening.
The user interface has been carefully designed using balanced opposites to reflect the platform's premium nature while maintaining its inviting atmosphere. Users can easily place orders using various interactive features using their mobile phones or tablets.
Additionally, custom illustrations are used to visually engage users and illustrate the importance of data in the stock market.
Read more about this here.
#18) Netbramha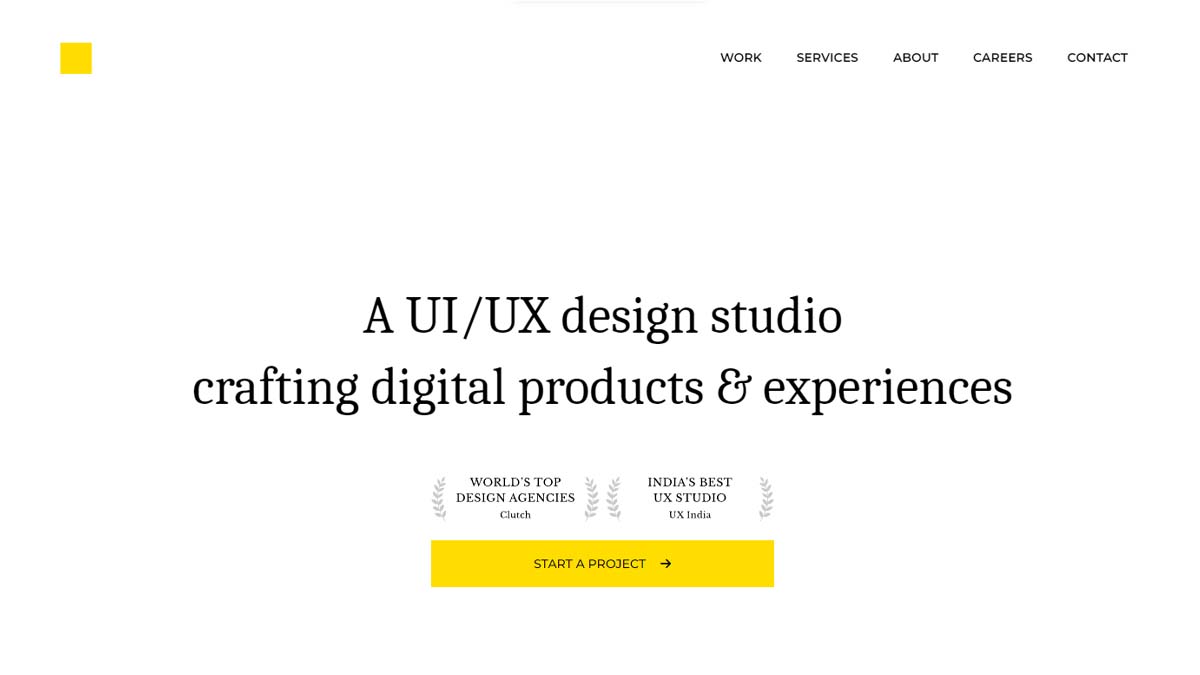 NetBramha Studios is a user experience design studio with over 14 years of experience crafting digital products and experiences for clients such as Google, EMAAR, UiPath, RazorPay, etc.
NetBramha has developed an excellent reputation for its exceptional work, remote-first work culture, and desirable clientele by leveraging its extensive knowledge of the art and science of design.
Noteworthy project
Real Estate Mobile App Design for EMAAR
Emaar is one of the leading real estate developers in the world. It is renowned for constructing the world's tallest building, the Burj Khalifa. Emaar One, a single app streamlining five offline processes, was designed by NetBramha Studios for this real estate giant.
With transparent and convenient payment processes, Emaar One also featured a robust Voice User Interface (VUI) application that allowed Emaar's customers to place service requests via voice commands.
The service redesign entailed converting time-consuming and cumbersome offline processes into a 100 percent digital and holistic ecosystem with a highly scalable and modular design language. Customized illustrations, vibrant colors, and elegant typefaces gave Emaar One a smart, savvy, and premium appearance.
Read more about this here.
#19)The UX Agency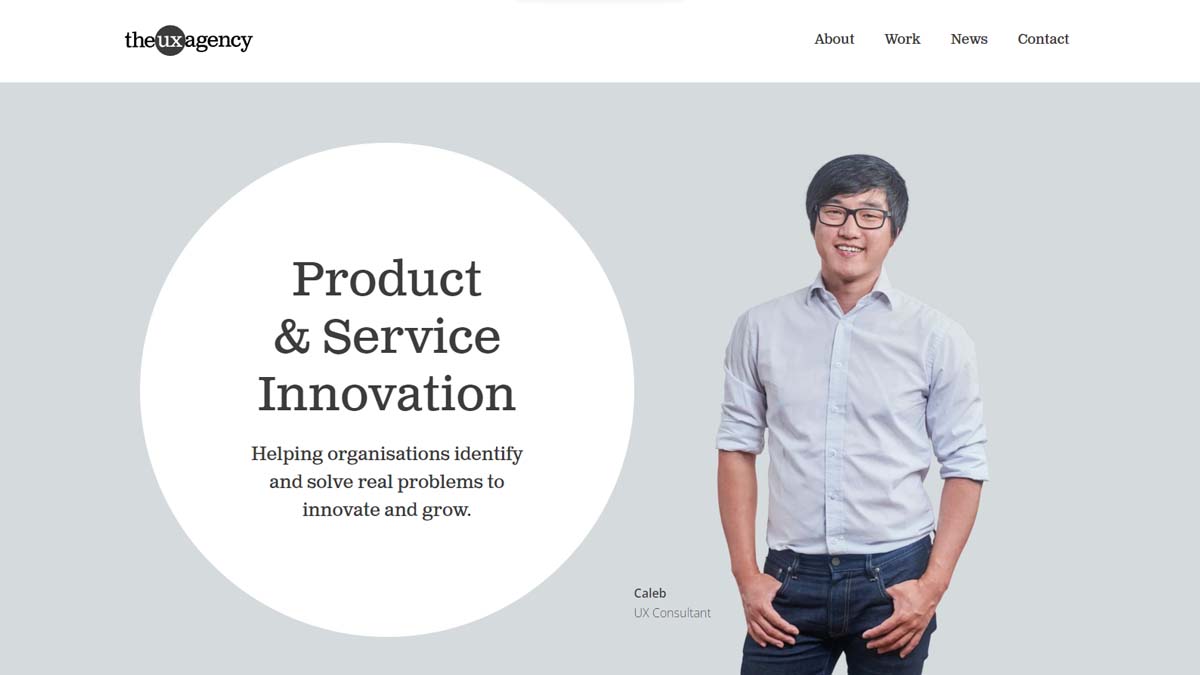 The UX Agency is a senior team of strategists, researchers, and designers with over twelve years of experience helping organizations unlock their potential.
Their process involves collaborating closely with the partners to quickly develop tangible strategies that can accelerate innovation and drive transformation. Utilizing user-centered design on steroids, The UX Agency's highly agile approach helps teams get closer to customers and discover which ideas will succeed in the market.
By introducing repeatable processes that are cost-effective and low-risk, they help generate objective evidence so investment decisions can be made with confidence.
Noteworthy project
Embedding accessibility into the development process, Royal Mail
The UX Agency has been working with Royal Mail to revolutionize its digital products and services. By creating an accessible technology charter and embedding it in a vision and framework, The UX Agency was able to provide Royal Mail with a modern, cost-effective approach to accessibility. Through strategic and tactical considerations, The UX Agency enabled Royal Mail to ensure its continued commitment to inclusive digital products.
As a result of this journey together, not only do new developments meet the accessibility requirements from the start, but legacy systems are also now being worked on to bring them up-to-date. This is all done while ensuring appropriate statements are displayed until completion.
Read more about this here.
#20) UXDA
UXDA is a globally renowned UX design agency for fintech and banking. UXDA is utilizing the Design Thinking methodology and UX methods to provide user-centered interface design to over 100 purpose-driven Tier 1 banks, fintechs, and Forrester TOP 10 banking vendors in 36 countries.
UXDA's cutting-edge financial design solutions are geared toward millions of digital service customers worldwide.
Noteworthy project
Fueling Banking Innovations through UX- Bank of Jordan
UXDA's design for the Bank of Jordan completely revolutionized the mobile banking experience for millions of customers in the Middle East. By utilizing its unique financial design methodology, UXDA transformed the user experience from an overwhelming and confusing one to a simple and intuitive one that is easy for users to navigate.
The redesign offers convenience by allowing customers to complete most financial operations right at home without going into a bank branch. It also captures the temper and richness of Jordanian culture with its careful attention to detail. With this comprehensive digital transformation, the Bank of Jordan has made mobile banking more accessible and convenient.
Read more about this case here.
#21 Obvious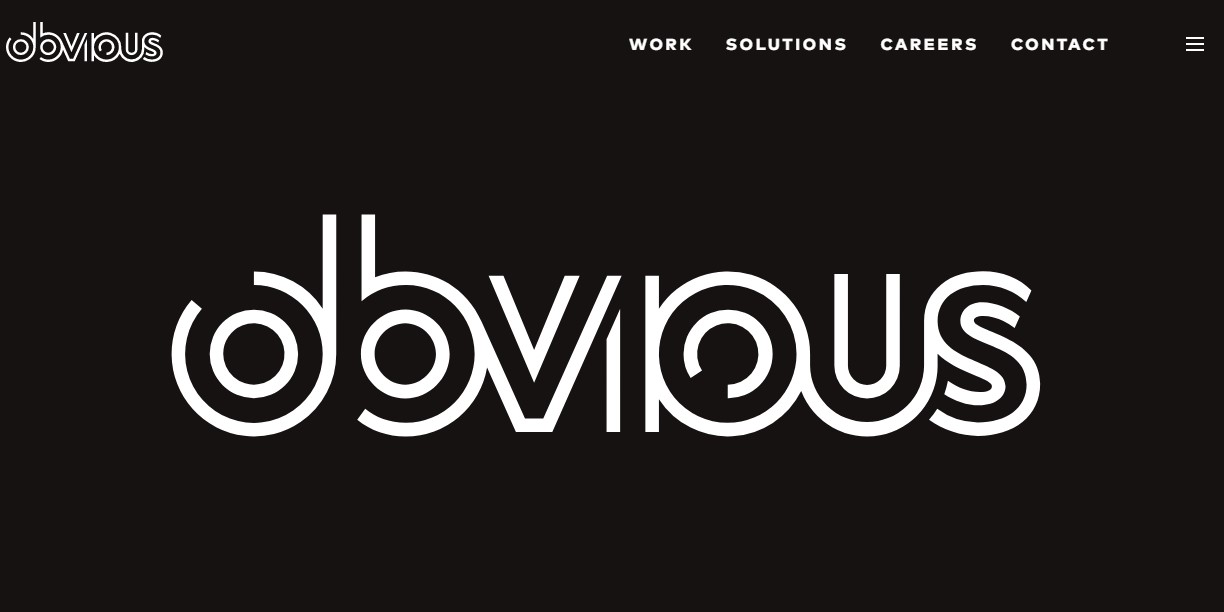 Obvious is an award-winning product and strategy consultancy that partners with businesses to create digital experiences their customers love across strategy, design, mobile applications, and web technologies.
Founded in 2013, Obvious has delivered high-impact work for 120+ startups, unicorns, nonprofits, and industry titans across many sectors thanks to their incredibly skilled roster of 30+ teammates.
Noteworthy project
Online food delivery platform for Swiggy
About the project: Swiggy, the online food delivery platform, despite starting as a website, needed a mobile app to organize food delivery and reach the masses.
The Obvious design team came in with clearly defined strategies and aligning cross-functional goals to improve on the common goal of 'quick delivery'.
Their design team worked with food delivery partners and mapped stakeholder journeys to address pain points within the ecosystem.
The result was India's first hyperlocal food delivery app with 50 million+ downloads.
Click here for more information on the project.
They Are So Many; How to Choose the Best UI/UX Design Agency?
Choosing the finest UI/UX design agency involves numerous criteria. Assess each agency's skills and choose the best one for your job. Each possible agency may be assessed using many criteria.
Check Their Portfolio
First, evaluate the design agency's portfolio. Check their previous projects, business history, and design accolades. This shows their breadth and excellence, as well as their industry status. Reviewing past clients' experiences might help you decide if they're a suitable fit for your organization.
If they have case studies, it's even better, as rather than the project name or the companies they have associated with, you will get a concise idea about the project.
Second, learn how they build user interfaces (UI) and user experiences (UX). Their technologies? How do they research? User testing or other feedback-driven methods? Do they provide prototyping, coding, and design? A complete design agency will meet user demands from conception to launch.
Third, assess their deadlines. Can they meet deadlines without sacrificing quality? Meeting deadlines can prevent costly delays that could affect your project's timeframe. Look at how flexible they are with changes during the project—will they be able to adjust?
Will they fit into your Budget?
Finally, budget. If your project needs more resources, does your budget allow for it? is it scalable? Understanding pricing structure and alternatives can prevent unpleasant surprises when paying invoices!
Choosing an expert UI/UX design agency entails examining experience and approach, adaptability, timetable management, budget innovation, and stunning graphics. Consider these tips to choose the finest agency for your project!
How are they with deadlines?
Evaluate their ability to meet deadlines. Are they able to consistently deliver on time without compromising on quality? If timelines aren't satisfied, this could lead to costly delays further down the line, impacting your project timeline. Also, look at how much flexibility there is in changes during the project; if something needs adjusting, will it be easy or difficult for them to accommodate?
What to Look For in UX Design Agency Portfolio?
Choosing a UX design agency portfolio requires careful consideration. The agency's adaptability and experience should be shown in the portfolio's wide range of projects, ideally across sectors, platforms, and technologies. UX design quality—both visual and user experience—is equally vital.
Notice how each design fits its purpose, audience, and platform. To understand the agency's approach, examine which design elements were included or removed and why.
Beyond that, look for how well-rounded their services are; Do they provide more than UX design? Are they familiar with usability testing, surveys, and interviews? Prototyping, UI/visual design, and development? These factors will indicate their ability to create high-quality digital products.
Please take notice of their website's case studies, which should describe successful customer initiatives. Finally, read client evaluations for an unbiased appraisal of their work.
Final thoughts
With hundreds of companies in the UX design space, choosing the right one can be a daunting task (which is why we got to do this in the first place). We hope this article about top UX design agencies can assist in your quest for a trustworthy partnership.
Now, since you are looking for a design partner, let's get in touch.
We are ready to help you with any product design challenges. Our well-defined process and experienced team will help you turn your million (or billion!) dollar idea into a successful business.
FAQs
What is a UX design agency?
User experience design (UX) agencies are businesses that aid other companies in improving their consumers' interactions with their products. Such companies are successful because they invest in research, testing, and iterative design processes; as a result, they can pinpoint problem areas, formulate customer-centric strategies, and build user interfaces that are both user-friendly and effective.
User experience designers, usability engineers, graphic designers, information architects, and other specialists are usually on staff in a UX design firm. Working together, these experts create functional and attractive products for consumers.
In addition, they frequently use industry best practices in their designs to guarantee repeat business and boost earnings. A UX design agency may make a significant impact on the success of a company's digital products and services by crafting designs that are both user-friendly and pleasurable to interact with.
Is UX design still in demand?
It's undeniable that interest in UX design is still relatively high. Likewise, UX designers are in high demand as businesses realize the need to provide satisfying digital customer interactions. Companies must have a robust online presence to maintain competitiveness in today's market, as the number of customers with access to digital technology continues to rise.
This involves figuring out how customers utilize their product or service so that they may enhance their experience with it. Companies now include UX design as part of their overall marketing plan as they realize its importance in turning customers into loyal ones and increasing revenues.
Because of the growing need for user-friendly goods and services, UX designers are in more demand than ever. In addition, new web technologies are constantly being introduced, so UX designers have plenty of opportunities to learn and experiment.
Does UX involve coding?
No, UX does not require any coding skills. Research and strategy for understanding user needs, prototyping and testing for usability, and graphic design and content development for a consistent tone and voice are all part of user experience design.
A user experience designer has to be proficient in design programs like Sketch and Photoshop, adept at utilizing analytics tools to track user activity, and open to incorporating user suggestions into iterative development cycles.
The ultimate objective of any UX designer is to provide a satisfying experience that satisfies the user's requirements and helps the product owner realize their vision.